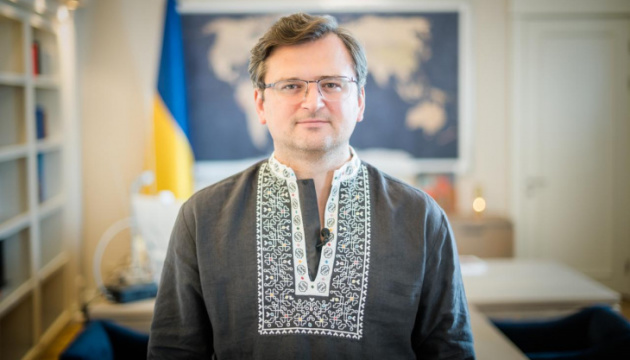 Kuleba says ready to meet with Lavrov
Ukrainian Foreign Minister Dmytro Kuleba has said he is ready for a trilateral meeting with U.S. Secretary of State Antony Blinken and Russian Foreign Minister Sergei Lavrov if the Russian side agrees to this meeting.
He stated this at a virtual briefing on Thursday, January 20, Ukrinform reports.
"I am open to meeting with Minister Lavrov. I have something to tell him. You know that he avoids meeting with Ukraine for some reason. That's his decision, and I'm not going to comment on it," Kuleba said.
Kuleba added that at yesterday's meeting with Blinken, he "reaffirmed his readiness for a trilateral meeting at the level of foreign ministers if Mr. Lavrov agrees to that."
Blinken visited Kyiv on January 19 and met with President Volodymyr Zelensky and Foreign Minister Dmytro Kuleba.
op