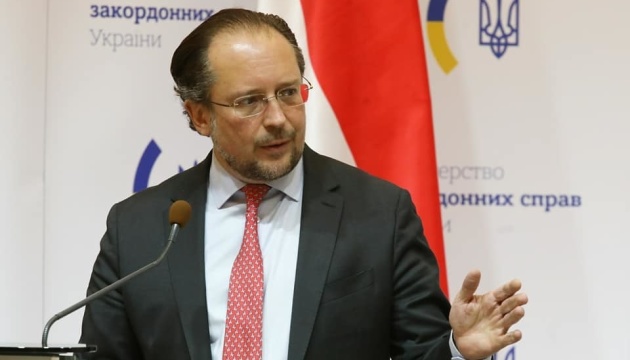 Austria says disconnecting Russia from SWIFT in case of invasion not ruled out
Austrian Foreign Minister Alexander Schallenberg said that the European Union is working hard to develop broad economic and financial sanctions against Moscow should Russia move into Ukraine.
That's according to dpa-international, Ukrinform reports.
"There will be a very clear, unequivocal and swift response in the event of an escalation," Schallenberg said.
Among other measures, disconnecting Russia from the SWIFT bank payment system is not ruled out.
At the same time, the top diplomat stated that the supply of Russian natural gas should not be subject to EU sanctions against Russia.
"We in Europe are to a certain extent dependent on energy from Russia. We will not be able to change that overnight if we want heat and electricity," he added.
According to the foreign minister, the Nord Stream 2 gas pipeline is yet to be put into operation, so it should not be used as leverage against Russia.
It is noted that the Austrian oil and gas company OMV is among the investors in Nord Stream 2. Also, an important gas hub through which Russian gas gets to European countries is located near Vienna.
Nord Stream 2 is a Russian gas pipeline laid from Russia to Germany along the bottom of the Baltic Sea, thus bypassing Ukraine. The sole shareholder is Russia's energy giant Gazprom.
In July, Germany and the United States reached an agreement under which the United States would not resist the completion of the pipe's construction, while Germany for its turn pledged to impose sanctions on Russia if Moscow resorts to another act of aggression against Ukraine. Germany also vowed assistance to Ukraine in energy transformation.
im