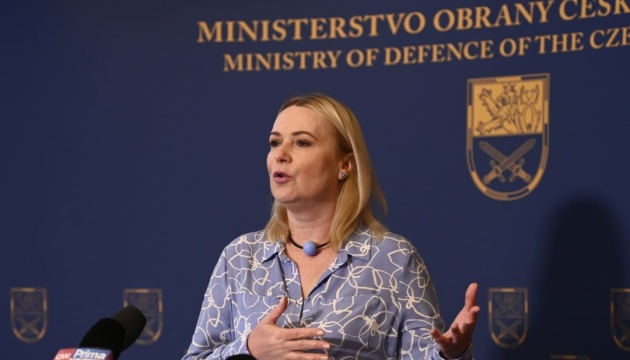 Czech Republic ready to supply Ukraine with weapons, ammunition
Defense Minister of the Czech Republic Jana Černochová reaffirmed the government's readiness to supply Ukraine with military material amid the Russian military build-up near the border.
"The Czech Republic is historically, politically and in terms of alliances on Ukraine's side. If Ukraine needs help, we will do our best to help," Černochová said in an interview with daily Hospodářské noviny, Euractiv informs.
At the same time, the minister noted that the supply of arms or ammunition to Ukraine should be coordinated with other countries, including Visegrad countries, Germany, Austria or the Baltic states.
As Hospodářské noviny reported, Černochová is currently negotiating with the Czech Army Chief Aleš Opata about the possible needs of Ukraine. Moreover, Commander-in-Chief of the Armed Forces of Ukraine, Lieutenant General Valerii Zaluzhnyi is expected to come to Prague soon.
In late February or early March, six members of the Czech army will arrive in Ukraine to take part in a joint exercise 'Silver Sabre 2022'. The exercise takes place under NATO's plan to develop the Ukrainian Armed Forces.
Photo credit: Ondřej Deml, ČTK
ol