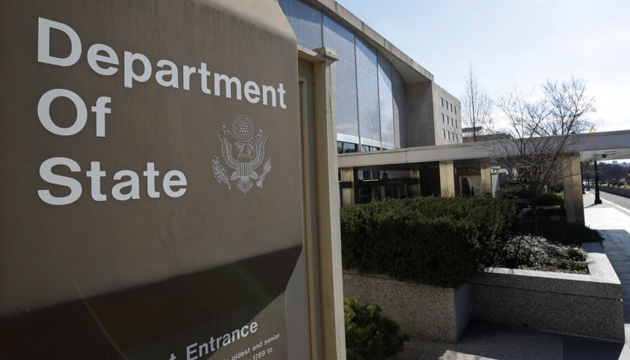 Further aggression against Ukraine will have crippling costs for Russia - State Department
Russia's further aggression against Ukraine will lead to "crippling costs" on Russia's economy, increased defensive assistance from the United States to Ukraine and reinforced NATO presence in its eastern flank.
That's according to a statement released by the U.S. Department of State following a meeting between Secretary of State Antony Blinken and President Volodymyr Zelensky in Kyiv on January 19, Ukrinform reports.
"In light of Russia's ongoing and unprovoked military build-up in and around Ukraine, Secretary Blinken emphasized again that if Russia chooses the path of further aggression against Ukraine, the United States, together with our Allies and partners, will impose crippling costs on Russia's economy, reinforce NATO's presence in frontline Allied states, and increase defensive assistance to Ukraine above and beyond what we are already providing," the statement said.
In addition, both parties discussed U.S. and international security and economic assistance to Ukraine, and the Secretary expressed appreciation for Ukraine's continued calls for a diplomatic solution, stressing the need for Ukrainian unity in the face of the Russian threat, the State Department said.
"He [Blinken] emphasized the United States' unwavering commitment to Ukraine's sovereignty and territorial integrity and reiterated the principle of nothing about Ukraine, without Ukraine," the statement read.
Zelensky met with Blinken in Kyiv on Wednesday, January 19. The Secretary of State is scheduled to meet with German Foreign Minister Annalena Baerbock in Berlin on Thursday and with Russian Foreign Minister Sergei Lavrov in Geneva on Friday.
op