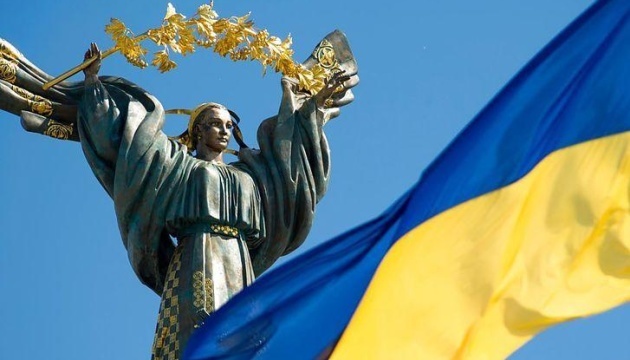 What was good for Ukraine in 2021 – experts' look
From success stories in sports to significant foreign policy results
Just as the previous year, 2021 wasn't an easy one as Ukraine saw a continued pandemic, difficult economic situation, as well as a constant threat of a large-scale Russian invasion ... But has there been a place for anything good over the past 12 months?
Ukrinform polled a few political experts on what they believe were the major positive events for Ukraine in 2021, and why.
Sports, vaccination campaign, large-scale construction program
"If we talk about this year's positive events, we will have to look for them outside politics. That's because whatever concerns politics always splits Ukrainians. What some see as positive others perceive negatively. But I won't get subjective on this as I'll refer to sociological data," said Volodymyr Fesenko, chief of the Penta Center for Political Analysis.
According to a poll conducted among Ukrainians, respondents are primarily proud of the national athletes' achievements – Ukrainian boxer Oleksandr Usyk became world heavyweight champion, Paralympians successfully competed in the latest Games, while the Ukrainian national football team reached EURO quarterfinals.
"I fully agree with such assessments," added Fesenko.
"Indeed, sporting events in 2021 left a pleasant aftertaste and gave Ukrainians plenty of positive emotions. The success of our national football team at the European tournament is an important moment because football has always played a unifying role in our country. Paralympic performance in Tokyo… Ukraine took the sixth place, winning 98 medals, including 24 gold, 47 silver, and 27 bronze ones," said Ihor Reiterovych, Chief Political and Legal Programs at the Ukrainian Center for Social Development.
Also, experts mentioned the COVID-19 inoculation campaign: this is an example of how Ukrainians are able to achieve progress when proper efforts are made.
"The start of mass vaccination has given us a cautious, albeit delayed hope that sooner or later we will defeat COVID, that in 2022 our nation will overcome the adverse effects of the pandemic. It is impossible to do this without vaccination, and the longer we procrastinated with it, the farther we plunged toward the club of nations that are far beyond civilizational horizons," Reiterovych said.
Political analyst Valentyn Hladkykh also drew attention to this fact: "I think everyone remembers what happened early this year. Now that we have vaccines available and the pace of vaccination has increased, the process is underway. "
In the same vein, he mentioned a government decision to pay citizens UAH 1,000 for the full course of vaccination.
"It's a positive thing. The areas in which these funds can be spent have been chosen correctly, in my opinion, because these are the segments that have suffered the most from quarantine restrictions. Some argue that it would be better for some village old lady to use this money to cover her utility bill than to buy books or go to a theater… Well, I'll say we are not Russia, we have no taiga here so we don't have such a concept as 'remote areas,' in fact. Today, there's a Nova Poshta (nationwide postal service - ed.) branch in almost every settlement. So anyone willing, say, to purchase a book can have it delivered. In addition, let's not forget that people of certain age groups are also allowed to buy medicines for this money," said the political expert.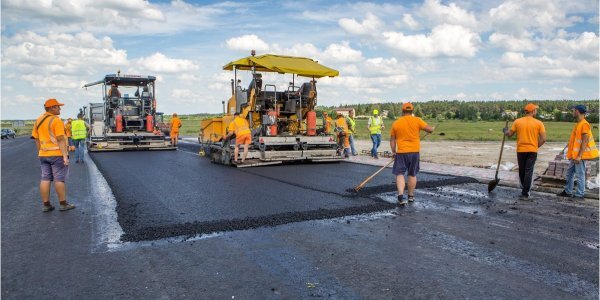 Some 32% of respondents positively assessed the "Big Construction" campaign
Some 32% of respondents positively assessed the "Big Construction" campaign, the expansion of the e-services in the Diia App, as well as mass vaccination. I also share these assessments. Of course, there are many problems and grounds for serious criticism around these events. But all of this is, of course, among positive trends and steps forward that meet the public interest," added Volodymyr Fesenko.
For example, the expert points out, Ukraine kicked off mass vaccination with a significant delay but more than 40% of the country's adult population has already been vaccinated.
"As for the conditions in our country, I think this is a true achievement. In terms of vaccination scale, we have caught up with Russia, which has its own vaccines and which started mass vaccination much earlier than us," says Fesenko. "I should add to this year's achievements our record harvest – more than 100 million tonnes (more than 84 million tonnes of grain and legumes and over 22 million tonnes of oilseeds)."
Language law, book publishing, sanctions on pro-Russian media
"I'd like to note the actual start of legislative shifts related to the functioning of the Ukrainian language as our state tongue," said Ihor Reiterovych.
In the field of services, there have been a lot of related stories – both fun and not so much – on how this transition was taking place. But it does work, the political scientist emphasizes, as the situation is gradually changing for the better.
"This includes the book publishing market. In fact, not everything is unambiguous because, on the one hand, the number of books published was down, many printing houses shut down, but, on the other hand, after these changes were introduced, after this law was enforced, strong support was offered to Ukrainian publishing, which led to positive shifts: people have a better choice of books, world's best new pieces are now available, etc.," Reiterovych notes.
In any case, these changes will have long-term consequences, the political scientist said: "It is important in terms of building up our nation, identity, and understanding of who we are and where we are moving."
"I would like to remind you of the sanctions, both Ukrainian and American, which led to the removal of a group of pro-Russian information platforms from the Ukrainian information space," said Dmytro Sinchenko, a political pundit and activist with the Capitulation Resistance Movement.
First of all, it is about a group of TV channels affiliated with Viktor Medvedchuk, as well as Oleksandr Dubinsky and his YouTube channel.
"The suspension on these channels has significantly improved the Ukrainian media space and stopped the rise of pro-Russian political forces in polls," the expert said.
Domestic and foreign policy
The first positive thing was the inaugural summit of the Crimea Platform initiative, says Vadym Triukhan, a political expert and diplomat.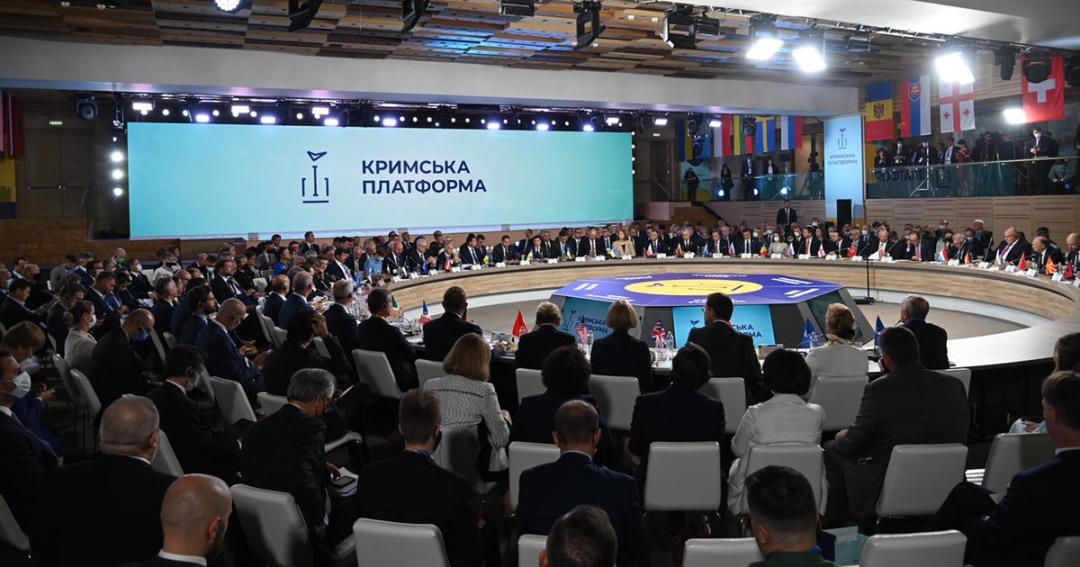 Despite fierce opposition on the part of the Russians, it did take place, attended by eight foreign presidents, four prime ministers, and two parliament speakers. In total, delegates of 47 states and international organizations took part in the event.
"Ukraine has never held events of such level before. Meanwhile, the launch of the platform as such will have long-term consequences," he added.
"This event helped strengthen the international coalition in support of Ukraine and allowed us to expand support for our state in the war with Russia," says Dmytro Sinchenko.
According to experts, the positive things also include specification and deepening of strategic partnership relations with UK and Turkey.
"Programs have been launched to rearm the Ukrainian military, including the Navy, with modern hardware, which will allow changing the balance of forces in the region in the coming years. This is encouraging," Vadym Triukhan underscores.
Also, there was the launch of the Association Trio, a new format that involves Georgia, Moldova, and Ukraine.
The format, initiated by Ukraine, is the first step towards completing participation in the Eastern Partnership policy, which Europeans wanted to apply to replace the EU's enlargement policy. The fact that EU leaders have gone along such a move of Ukraine, supported by Chisinau and Tbilisi, inspires optimism. With proper diplomatic efforts by EU partners and full implementation of the Association Agreement, applying for membership and further opening of relevant accession negotiations will no longer appear as something unrealistic," the diplomat said.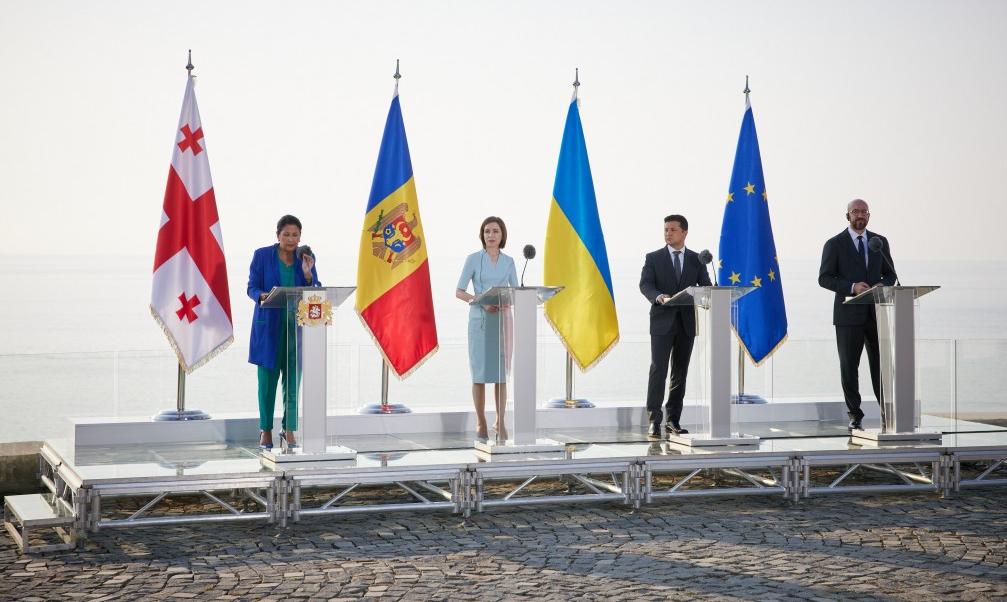 Political analyst Valentyn Hladkykh, in turn, mentioned the U.S. visit of the Ukrainian delegation led by President Zelensky, the signing of an agreement between the defense agencies of the two countries, the renewal of the Charter on Strategic Partnership, the Ukraine visit of Pentagon Chief Lloyd Austin, and the U.S. trip of Ukraine's top diplomat Dmytro Kuleba.
"All this is part of a single chain, all this offers grounds to talk about the revival and deepening of relations between Kyiv and Washington," he said.
The Ukraine-EU summit was mentioned in the same context.
"At this summit, among other things, an important open skies agreement was signed, which, I believe, is a real step towards our country's European integration. Due to quarantine restrictions, the deal is unlikely to yield any quick result, but I'm sure that in the near future every Ukrainian will be able to feel its positive effects."
"This significantly simplified contacts between Ukraine and the EU member states, contributed to the economic, political, and cultural integration of our countries," Dmytro Sinchenko agrees.
In general, the experts noted a change in the tone of Ukraine's diplomacy.
"Ukraine has begun to formulate its inquiries and questions more clearly and sharply, and to demand concrete answers, no longer remaining satisfied with the general promises of the illusory and "possible" future accession under certain conditions as the EU "door remains open," and so on. It is worth mentioning President Zelensky's initiative to sign bilateral declarations with EU member states on Ukraine's European future," said Hladkykh.
To date, seven such declarations have been signed. It is clear that once there are enough of them, it will be harder for the European Union to ignore Ukraine's will to become part of a united Europe.
"Finally, regardless of efficiency and quality, but despite all challenges, the Parliament's majority is maintained, the government survived, and the budget was voted in on in time. That is, as a statement of fact, the country succeeded in maintaining domestic political stability – as well as the economic one. To say that everything is fine would not be entirely correct, of course, but I don't think anything apocalyptic has happened. If we look at the hryvnia exchange rate and at the inflation pace, everything is actually within acceptable boundaries," Valentyn Hladkykh concluded.
Myroslav Liskovych, Kyiv
im