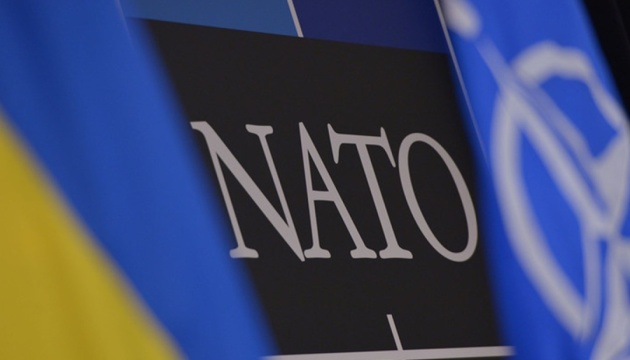 NATO defense chiefs discuss situation around Ukraine in broader context
NATO Chiefs of Defense held a virtual meeting on Monday to discuss the security challenges facing the Alliance, including the situation resulting from Russia's military buildup around Ukraine and the wider implications of such actions.
That's according to the press service of the Alliance, Ukrinform reports.
"On 6 December 2021, the 30 Allied Chiefs of Defence came together in a virtual meeting of the Military Committee to discuss the security challenges facing the Alliance, in all operational domains and in all geographical areas," the statement said.
NATO defense leaders were briefed by the Supreme Allied Commander Europe and the Assistant Secretary General for Intelligence and Security.
"The Chiefs of Defence exchanged information to obtain a collective understanding in order to bolster the deterrence and defence posture of the Alliance. The goal of the meeting was to promote transparency amongst Allies and to align ongoing national and Allied activities," the statement said.
As an Ukrinform correspondent was told today at the Alliance's headquarters, this was an extraordinary virtual meeting of defense chiefs.
"We usually have a few regular meetings of defense chiefs a year, but this was an extraordinary one. Indeed, they discussed the situation around Ukraine's borders, but not only that. The task was to assess the situation in a broader context. Because if we focus on only one topic of (Russia's - ed.) military buildup around Ukraine, we might miss other important details," the source said in a comment to Ukrinform.
According to the source, one of the main tasks was to exchange information and achieve a common understanding of the developments, as well as agree on a common stance and joint actions. Such coordination is important because, in this context, actions and national measures undertaken by any NATO Ally can be seen as the actions of the Alliance as a whole.
Responding to a clarifying question, the NATO official stressed that yesterday's virtual meeting was in no way related to preparations for U.S. President Joe Biden's virtual summit with Russian President Vladimir Putin.
"No, these two issues are not related in any way. The defense chiefs discussed purely military aspects of responding to the security developments in a broader context. Our main task was to exchange information with Allies and to see a general picture of what's happening," the source said.
As reported earlier, the NATO Military Committee is NATO's main military body, which drafts and provides recommendations to the Alliance's and Allies' political leadership on military aspects of a common deterrence and defense policies, to enhance the security and resilience of each member state, and on other issues, as part of the implementation of decisions on NATO-led operations and missions.
The Military Committee is chaired by Admiral Rob Bauer of the Netherlands, who took over from British Air Marshal Sir Stuart Peach on June 25, 2021.
im