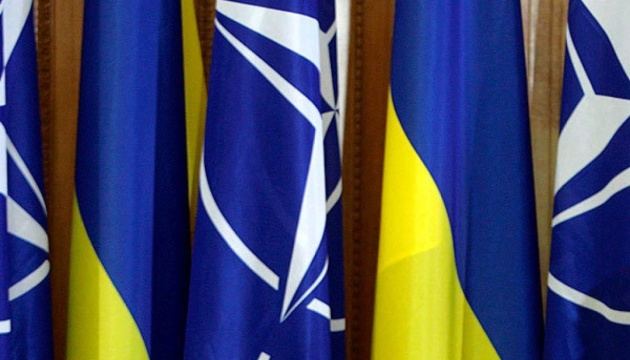 Ukraine lacks guarantees from NATO - Estonian foreign minister
Estonian Foreign Minister Eva-Maria Liimets has said that fears about Russian President Vladimir Putin's plans to invade Ukraine are growing, and in such circumstances Ukraine lacks security guarantees from NATO.
According to Ukrinform, she said this in an interview with DW.
"It is important for us that there is no further aggravation of the military conflict that we have been witnessing in Ukraine for eight years," Liimets said.
She emphasized the need to support Ukraine's independence and territorial integrity. Liimets also said Ukraine lacked security guarantees from NATO, of which Estonia is a member.
Earlier, Ukrainian Prime Minister Denys Shmyhal said that the situation regarding the possible intensification of military operations against Ukraine was under constant control. According to him, the situation on Ukraine's border with Russia due to a Russia military build-up is "tense, but we do not see any signs of an offensive."
According to the Financial Times, Western intelligence officials said this winter there was a high probability that Russia would destabilize the situation in Ukraine after Moscow amassed more than 90,000 troops near Ukraine.
On November 21, Kyrylo Budanov, head of the Ukrainian Defense Ministry's Main Intelligence Directorate, told Military Times that Russia had amassed more than 92,000 troops near Ukraine's borders and did not rule out that it could attack Ukraine in late January or early February 2022.