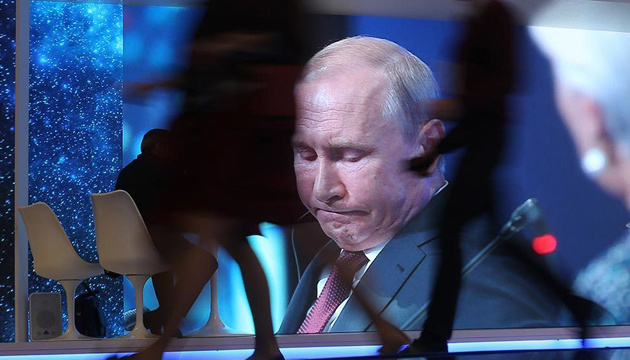 Putin assumes West will do nothing if he attacks Ukraine - British expert
Russia aims to weaken the West to prevent it from being in a position to intervene to help Ukraine fend off attacks.
That's according to an article for Ukrinform by a UK-based analyst Timothy Ash.
Russian President Vladimir Putin seems to be plotting a further invasion of Ukraine, assuming Western powers would fail to deliver an adequate response, the analyst believes: "This seems a fair assumption as the West did little in response to the annexation of Crimea and Russian intervention in Donbas."
"It has balked at extending Ukraine with a NATO Membership Action Plan for fear of annoying Russia," he opined. "And let's face it Western sanctions against Russia have been limited."
Meanwhile, Ash notes, Putin has engineered an energy crisis in Europe over the Nord Stream 2 pipeline bypassing Ukraine, and now a migrant crisis on the border between Belarus and the EU. A crisis is meanwhile looming in the Balkans, and fanned by Moscow, over the secession of Republika Srpska from Bosnia and Herzegovina.
"Europe will be focused on gas, migrants and the Balkans and will have zero appetite to stick its neck out and annoy Moscow in defense of Ukraine when it thinks it needs Russia's help to solve the migrant crisis, energy and Balkans crises," Timothy Ash suggests, adding that Russia's tactics herein have been "to weaken the West to prevent it from being in a position to intervene to help Ukraine fend off attacks."
The analyst has also criticized the Joe Biden administration's stance on Ukraine, noting it has been focused on climate, China, and Covid, having "no appetite for a confrontation with Russia," which could mean a "green light" for Putin to go into Ukraine.
At the same time, as Ukrinform reported earlier, Ukraine has praised U.S. support in the face of Russian aggression.
Foreign Minister Dmytro Kuleba said an updated U.S.-Ukraine Strategic Partnership Charter is strengthening Ukraine's security in three main areas on which Ukrainian diplomats are working to counter Russian aggression – sanctions, allies, and weapons, according to Foreign Minister Dmytro Kuleba.
im