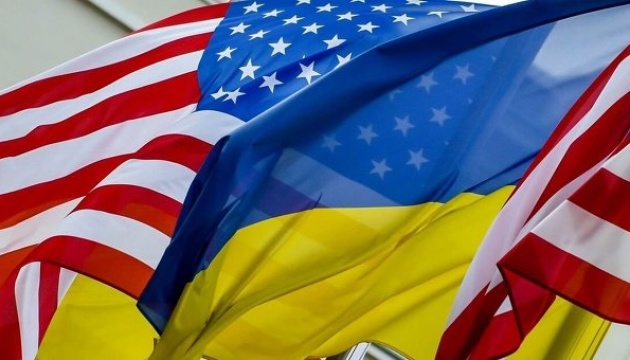 Kuleba, Blinken to chair meeting of Strategic Partnership Commission in D.C. Nov 10
Ukraine's Foreign Minister Dmytro Kuleba and U.S. Secretary of State Anthony Blinken will hold in Washington on November 10 a meeting of the Strategic Partnership Commission, where a new Strategic Partnership Charter is to be signed.
Kuleba spoke of the upcoming meeting during an online briefing on Thursday, an Ukrinform correspondent reports.
"On November 10, U.S. Secretary of State Anthony Blinken and I will hold in Washington a meeting of the Ukraine-U.S. Strategic Partnership Commission, where we will sign a new Strategic Partnership Charter," the top diplomat said.
Kuleba assured that the Commission will resume work after a few years' break to become a driver for the development of partnership between the two countries.
"Ukrainian diplomacy is systemically developing the achievements of the president's visit to the United States in September, where our countries signed 20 mutually beneficial documents in the fields of economy, security, and energy," the minister stressed.
He stressed that the new Strategic Partnership Charter will be a practical document that will address the common challenges facing Ukraine and the United States, strengthen unity in the face of Russian aggression, and launch new areas in bilateral relations.
"Washington's readiness for a new stage of strategic partnership shows there's trust in Ukraine, one of the key U.S. partners in Europe," the minister said.
The Ukrainian foreign minister said the agenda of the meeting would include Ukraine's defenses and countering Russian aggression, economic development, strengthening the country's energy security, attracting U.S. investment, jointly combating cyber threats and climate change, and supporting internal transformations in Ukraine.
Kuleba also noted this year's unprecedented intensity of contacts between Kyiv and Washington, as evidenced by President Volodymyr Zelensky's talks with U.S. President Joe Biden and Secretary of State Anthony Blinken in Glasgow.
He noted that the economy is directly related to security, and therefore strengthening cooperation with the United States also sends a positive signal to investors and all those who seek to engage with Ukraine and develop long-term projects there.
As reported earlier, Zelensky arrived on a working visit to the United States on August 31. On September 1, Zelensky held talks with his U.S. counterpart Joe Biden. The parties agreed to intensify the Strategic Partnership Commission, which was scheduled to meet in Washington this fall.
On September 9, the Ukrainian side of the Commission identified three tasks for its further work: reforming the Commission, providing the American side with the Ukrainian draft of the Strategic Partnership Charter, and drafting a plan for the country's transformation.
im