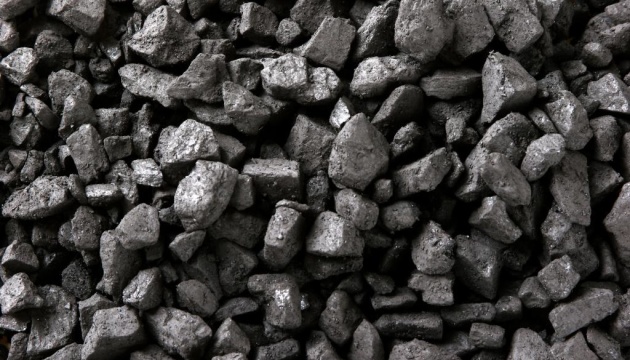 Russia trying to coerce Ukraine into buying coal from Donbas terrorists - expert
Russia's move to suspend thermal coal supplies to Ukraine is including due to a sharp energy price hike and intensifying gas crisis in Europe, while the main reason behind the stunt is provoking a political crisis in Ukraine.
Political scientist Volodymyr Fesenko has expressed the relevant opinion, speaking with Dom TV, as reported by Ukrinform.
"It's not just that they want to sell their coal more profitably or raise prices. There were also objective reasons, but under the pretext of needing to cover internal demand for gas and not having sufficient volumes to export, they exacerbated the gas crisis in Europe, sharply increased the prices, and are now partially profiting off of it, blackmailing Europe with this gas price. This is political blackmail, too. They demand the Nord Stream 2 gas pipeline be certified as soon as possible," the expert said.
At the same time, Fesenko suggested that the ceasing of thermal coal supplies to Ukraine could be an attempt by the Russian side to persuade Kyiv to cooperate with the occupation administrations in eastern Ukraine.
"Here I should recall the story of 2014, when through (Vladimir Putin's political operative in Ukraine Viktor - ed.) Medvedchuk, the Russian side offered the then Ukrainian leadership to purchase coal with cash, directly from separatists. Unfortunately, the Ukrainian leadership did agree back then. Now, I think the issue will be considered. Medvedchuk is already under investigation. Why had they agreed then anyway? After all, that cash was handed to the party fighting against Ukraine ... Now I believe Russia seeks to restore that situation, they wish to force us to buy coal directly from these so-called 'republics,'" Fesenko suggestted.
In his opinion, such interaction through informal legitimization of Russian proxies with the so-called "LPR/ DPR" could contribute to the violation of the Minsk agreements' structure.
"On the one hand, this way they want to force us to informally recognize these 'republics' through coal, and then they will use it as a precedent, claiming: 'Well, you are talking with them anyway, so let's talk within the Minsk agreements. Just recognize them and sign an agreement with them.' And this will mean their official recognition, so then they could claim some unlimited autonomy, which would essentially imply a radical change in Ukraine's state system. Also, this way they would compromise charges pressed against Medvedchuk, claiming that 'if you agreed to this today, what's the point of charges against Medvedchuk then?'" the political scientist explained.
He also predicted that Russia seeks to provoke an energy crisis in Ukraine this winter, and through it – a political one, too.
"That's why they are reducing gas shipments through our territory. That's because we've been buying gas from European companies, but it was still gas coming from Russia. Now Russia is curbing gas supplies as much as possible. That is, no longer have this option. We do have reserves though so it's not as critical as the coal situation. But the most important thing is that Russia, by creating such problems with coal, gas, and possibly electricity, seeks to provoke an energy crisis in our country this winter, and political problems through it, thus destabilizing the political situation in the country," Fesenko elaborated.
As Ukrinform reported earlier, Chairman of Parliament's Energy, Housing and Utilities Committee Andriy Herus said Russia would suspend thermal coal supplies to Ukraine from November 1, 2021. Referring to market players, Herus said the ban did not apply to coking coal.
im