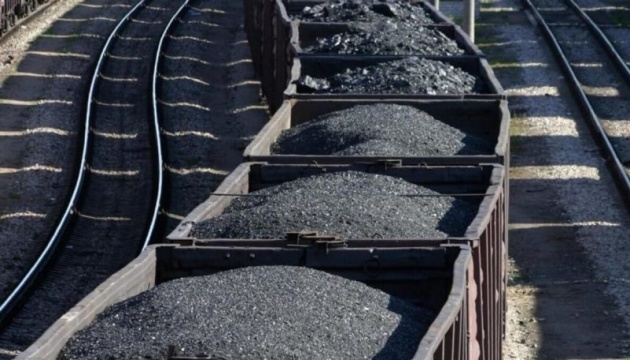 In November, Ukraine expects to import coal from Poland, Kazakhstan, and RSA - energy ministry
The share of coal imports in November in overall coal consumption will increase against October, while thermal generation will continue to mostly be fed by Ukrainian-produced fuel.
That's according to First Deputy Minister for Energy, Yuriy Vlasenko, Ukrinform reports with reference to the ministry's press service.
"Out thermal generation is fed mainly by Ukrainian coal. In October, the thermal power plants received more than 1.1 million tonnes of domestic coal. This is 85% of the total supply," Vlasenko said.
Next month the government intends to increase the supply of domestic coal to 1.4 million tonnes.
"The share of imports will also increase due to the diversification of coal supply sources. Ukrainian companies have already sealed contracts for coal supplies in November from Poland, Kazakhstan, and South Africa. The state-owned Centerenergo plans to import about 200,000 tonnes of coal from the said countries. Negotiations are also underway with suppliers from the United States of America," the first deputy minister stressed.
The Ministry of Energy has been monitoring coal supplies and utilization at thermal power plants on a daily basis, the statement said.
As of October 29, a total of 35 thermal power units and 11 nuclear power units operated across Ukraine. Coal is delivered to thermal power plants "rhythmically enough" to ensure uninterrupted generation.
As Ukrinform reported earlier, Russia will suspend thermal coal supplies to Ukraine from November 1, 2021.
im