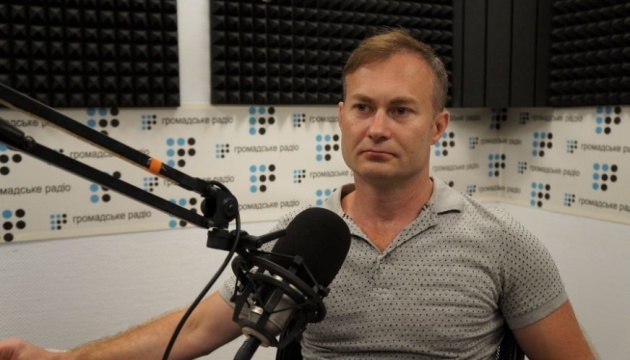 Russia's Gryzlov leaves TCG's video conference after just five minutes – Ukraine's delegate
Boris Gryzlov, head of the Russian delegation to the Trilateral Contact Group, left the Group's online meeting on October 27, just five minutes after it started.
That's according to Serhiy Harmash, the Ukrainian delegate representing the certain areas of Donetsk and Luhansk regions (ORDLO) who spoke with Dom TV, Ukrinform reports.
Harmash said he was surprised to hear from a Russian news agency that Gryzlov called the conference one of the most intense and difficult ones in the history of the Minsk talks.
"Therefore, as you see, the work has not been suspended as even the head of the Russian delegation offers such a description ... I don't know what was Gryzlov's problem, but he was there for the first five minutes and then left the meeting. Then the Russian delegation was represented by Mr. Kulmukhametov," Harmash said.
Also, in his opinion, yesterday's meeting was "neither the most stressful nor the most difficult."
Harmash suggests that the reason for Gryzlov's behavior could be that the two issues were brought up at the meeting. The first was the situation of Andriy Kosyak, a member of the "LPR" illegal armed group and holder of a Russian passport who was detained on October 13 near the town of Zolote (government-controlled).
"We insist that Russia is a party to the conflict. And Russia is increasingly driving itself into a dead end by denying this. Now it is raising the issue of returning, to Luhansk for some reason, who they say is a Russian citizen, Kosyak. They demand that a consul be granted access to him. If it's consular access, then he's a Russian citizen, and if he's a Russian citizen, then why should we return him to Luhansk –moreover, without an official request from Russia. So for the Russian Federation, this is a very awkward situation. Perhaps that is why Gryzlov assessed (the meeting - ed.) as one of the tensest and most difficult ones," said the Ukrainian delegate.
The second "hot" issue at the TCG meeting was the first-ever use by the Ukrainian Army in Donbas of a Turkish-made Bayraktar TB2 strike drone.
"We confirmed that Bayraktar was indeed deployed, as it allowed suppressing the enemy firing point with surgical accuracy and least possible losses. Recently, the enemy has intensified its operations and sharpened confrontation at the front line. In order to reduce tensions, we were forced to take measures to suppress the firing point," Garmash added.
As reported earlier, on October 26, the General Staff of the Armed Forces of Ukraine confirmed that the Army had for the first time employed a Bayraktar reconnaissance and strike drone in the Joint Forces Operation zone. The UAV destroyed with a guided bomb an artillery unit manned by Russian occupation forces without flying across the line of contact.
im