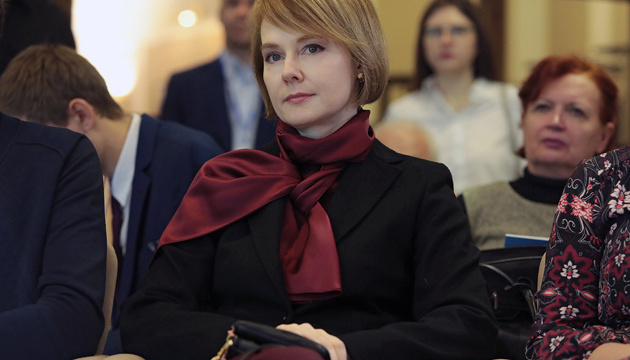 Now Europe knows what Russia's "gas blackmail" is – energy minister's advisor
This year, Europe has learned what the Russian policy is of "gas blackmail."
Now Europe also knows what Russia's "gas blackmail" is – energy minister's advisor
That's according to Lana Zerkal, an adviser to the Minister of Energy of Ukraine, who spoke in an interview with RFE/RL's Ukrainian service.
She stressed that the current situation in the gas market is "painful for everyone."
"In Europe, prices for the 'energy basket,' which includes coal, oil, and gas, have risen by 95%. So now everyone feels what it is. And this will even affect the UN summit, scheduled for late this month, which will be devoted to climate change. That's because, even though everyone wants to achieve zero emissions by 2050, say, Britain is now returning to coal generation and mothballed stations are being reopened to ensure heating to residents," said Zerkal.
According to the official, Ukraine has long been aware of Russia's gas blackmail, and this year Europe also learned about it.
"As for Ukraine, we really know better than anyone what gas wars are and what's gas blackmail. This year, Europe also learned this. Because they now depend on Putin who supplies more than 40% of gas to the EU," said the adviser to the energy minister.
As Ukrinform reported earlier, the Ukrainian government called the latest abnormally skyrocketing gas prices in Europe Russia's lever to speed up Nord Stream 2 certification and remove the pipeline from being covered by the EU Gas Directive.
On September 10, Russian gas monopoly Gazprom announced the completion of the Nord Stream 2 gas pipeline construction. It has been laid from Russia to Germany bypassing Ukraine, along the bottom of the Baltic Sea. The sole shareholder in the project is Russia's Gazprom. The pipeline is currently awaiting certification by a German regulator.
Ukraine, Poland, the Baltic States, and the United States have been opposing the project. The governments of these countries, as well as an influential group of MEPs, believe Moscow is using the Nord Stream 2 pipe as a hybrid energy weapon against Ukraine and the entire European community.
Earlier, Poland's Prime Minister Mateusz Morawiecki said the ongoing energy crisis, caused by the gas price hike across Europe, is the result of the EU's excessive dependence on Russia's energy monopoly Gazprom.
im