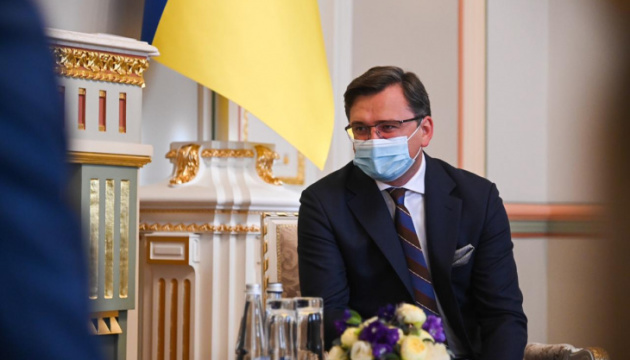 Kuleba: Russia blackmailing Europe with high fuel prices to speed up Nord Stream 2 certification
The sharp rise in fuel prices in Europe is caused by Russia, which this way seeks to accelerate the certification of their Nord Stream 2 gas pipeline.
That's according to Ukrainian Foreign Minister Dmytro Kuleba who spoke in an interview with the Polish Institute of International Affairs (PISM).
According to the minister, everyone in the EU has witnessed today that Gazprom is exploiting its monopoly position in fuel supplies to o Europe: fuel prices have reached record highs, while European gas storage facilities, largely owned by Gazprom, remain empty.
"Obviously, Putin couldn't wait and began a policy of gas blackmail, exerting pressure on Brussels to speed up the certification of Nord Stream 2 beyond the EU legal system," Kuleba said.
According to him, this is a test of Europe's readiness to act in the event of Russia's use of gas as a weapon.
Kuleba pointed out that the Ukrainian side has repeatedly warned European and American partners about such developments.
The top diplomat noted that Ukraine has its own tragic experience and knows the cost of agreements with the Kremlin or "guarantees" they offer.
"Therefore, we are consistently working with our partners, especially Poland and the United States, to prevent Nord Stream 2 from launching operations until a decision is made to overcome the security crisis, minimize the threat to peace and energy security in the region," the minister said.
The only way to overcome the Kremlin's monopoly on gas supply is to demand "full compliance with the spirit and letter of the EU's Third Energy Package in the process of certification of Nord Stream 2," Kuleba said.
He praised the fact that the Polish PGNiG oil and gas company will participate in the certification of the Russian gas pipeline.
Kuleba stressed that preventing successful certification of Nord Stream 2 is a common task as the pipe fails to meet the requirements of the EU's Third Energy Package.
im