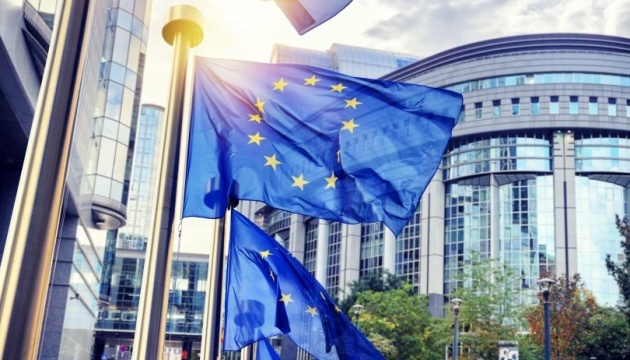 No signals from European Commission on threat of visa-free travel - MFA
The Ukrainian side has received no official signals from the European Commission about the threat of visa-free travel with the European Union being abolished.
That's according to Foreign Ministry Spokesman Oleh Nikolenko who offered a comment to Ukrinform.
The comment comes in response to some media reports claiming a number of EU states see Ukraine among countries of "concern" in terms of its citizens abusing the visa-free travel privileges.
"The issue of visa-free travel from time to time arises in both the European and Ukrainian media. The Ukrainian side has not received official signals from the European Commission about the threat of the visa-free regime with the EU being recalled. There is no reason for such a move," Nikolenko said.
The official recalled that on August 4, the European Commission published a fourth report assessing the implementation of visa liberalization requirements in the Western Balkans and the Eastern Partnership countries, including Ukraine, which covered the period of 2020 and the first half of 2021.
"The report contains a positive assessment of our country's compliance with the visa-free travel criteria. Of course, there were also recommendations to continue doing our 'homework' to improve management of migration processes and enhance our anti-corruption legislation," the spokesman said.
According to Nikolenko, the Ministry of Foreign Affairs of Ukraine has already invited a number of EU member states and the European Commission to hold consultations to clarify certain provisions of Ukrainian legislation.
The ministry expects such expert consultations to be held in the near future.
Nikolenko added that Ukraine is at the same time finalizing its national report on the implementation of visa liberalization with the EU, where the Ukraine government will inform its European partners about the progress on fulfilling recommendations voiced by the European Commission.
"Ukraine is not a country of a high migration risk, while cooperation with the EU in the field of readmission, as one of the key factors toward proper functioning of visa-free travel, is at the appropriate level," the spokesperson said.
As reported earlier, RFE/RL said it saw a document in which several EU countries assessed the situation of the liberalized visa regime with the countries of the Western Balkans, as well as Georgia, Moldova, and Ukraine. Assessments were made by Austria, Belgium, the Czech Republic, Germany, Italy, and Slovakia. According to the report, Germany, France, and Italy have grown more frustrated with the alleged visa travel abuses, including by Ukrainian nationals.
im