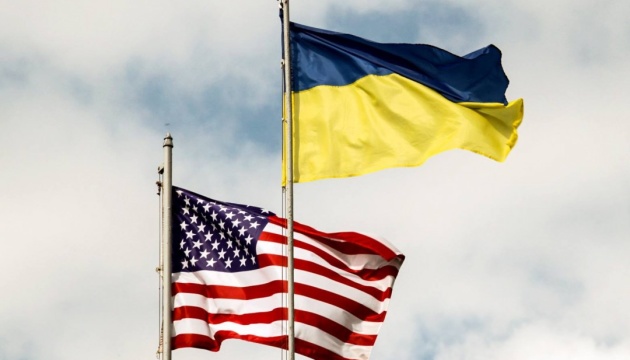 Ukraine seeks visa-free travel, FTA with U.S. – foreign minister
In negotiations with American partners, Ukraine has been promoting the idea of ​​concluding agreements on visa-free travel and a free trade area with the United States.
That's according to the Minister for Foreign Affairs of Ukraine, Dmytro Kuleba, who spoke at the Freedom of Speech on ICTV panel show, an Ukrinform correspondent reports.
"We are constantly raising before our American partners the issue of visa-free travel … We have another initiative that we have put forward to the Americans – a free trade area between Ukraine and the United States – because we want to strengthen our economy, and we all understand that in order to be able to fight, you need money, and it is preferable that you make this money due to your own strong economy that allows you stocking up and then, as Poland does, spend it on defense," Kuleba said.
As Ukrinform reported earlier, Senator Lindsay Graham, who was in Kyiv Monday as part of a group of GOP legislators, spoke in support of concluding an FTA with Ukraine.
As reported earlier, from August 31 to September 2, President of Ukraine Volodymyr Zelensky was on a working visit to the United States lasted. On September 1, he met with U.S. President Joe Biden. As a result of the visit, the parties agreed on $60 million assistance to the Ukraine Army for the purchase of U.S. military equipment; $45 million in humanitarian aid for Donetsk and Luhansk regions; $12.8 million on combatting COVID-19; and $463 million for the protection of democracy, human rights, and reform development.
im