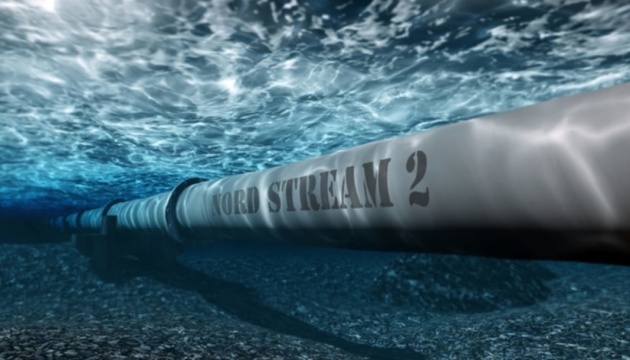 Nord Stream 2 to be stopped if Russia abuses it - candidate running for German chancellor
Germany will immediately shut down the Nord Stream 2 gas pipeline if Russia does not adhere to geopolitical guarantees in relation to Ukraine.
That's according to Prime Minister of North Rhine-Westphalia Armin Laschet candidate for chancellor of Germany from the conservative bloc, who spoke at a televised debate, an Ukrinform correspondent reports.
The politician responded "yes" to the question of whether he considers it necessary to put the Nord Stream 2 gas pipeline into operation. According to him, Germany needs "this economic project" in view of the government's plans to drop coal and nuclear energy, which will lead to increased gas consumption.
At the same time, Laschet stressed the importance of "geopolitical guarantees that Ukraine will not suffer" as a result of the pipeline's launch. "If Russia puts this into question, the project will be suspended immediately," he said.
In turn, the leader of the Free Democratic Party, Christian Lindner, when asked whether he supports Ukraine's membership in NATO, said a short "no."
These were the last televised debates before Germany's parliamentary elections, attended by leaders of all parties, which, according to polls, are set to make it to the next parliament convocation.
The election is scheduled for September 26.
Photo: Bernd von Jutrczenka / DPA
im