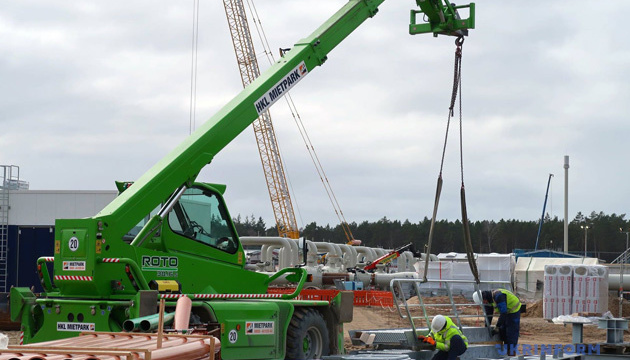 MFA: Ukraine to keep 'putting friendly pressure' on partners over Nord Stream 2
Ukraine will continue to "put friendly pressure" on its partners over the Nord Stream 2 gas pipeline.
"We see that partners hear what we tell them and the proposals we make, but decisions have not yet been made. We will continue negotiations, continue putting a sort of friendly, exclusively friendly, pressure on partners," Minister of Foreign Affairs of Ukraine Dmytro Kuleba said at an online briefing, an Ukrinform correspondent reports.
Kuleba noted that Ukraine called on its partners to move "from words to concrete actions, from assurances to concrete guarantees."
"Especially since we see that the Russian Federation has taken concrete action in the European gas market, twisting gas price, creating the effect of market unpredictability and excitement due to shortages, so now Germany and the United States need to act. Ukraine is ready to act together with them," the minister emphasized.
As reported, the Russian gas monopoly Gazprom announced the completion of the construction of the Nord Stream 2 gas pipeline on September 10.
Nord Stream 2 is the Russian gas pipeline built from Russia to Germany under the Baltic Sea, bypassing Ukraine. The sole shareholder of the project is OAO Gazprom.
In July, Germany and the United States reached an agreement under which the US would not hinder the completion of the pipeline, while Germany undertook to impose sanctions in case of Russia's aggression against Ukraine, as well as to assist Ukraine in energy transformation.
оl