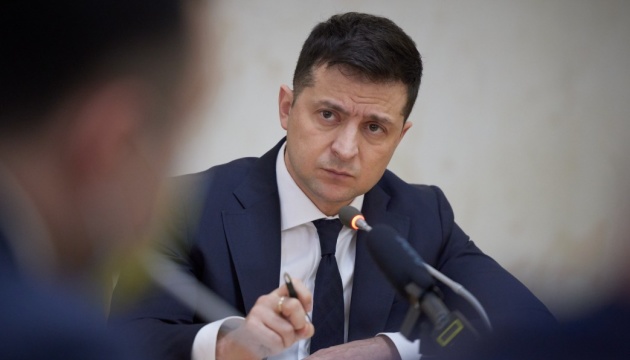 Zelensky: Without Ukraine, NATO will be losing and EU – weakening
President Volodymyr Zelensky believes Ukraine is ready for membership in the North Atlantic Treaty Organization, and that without Ukraine, NATO will be losing, while the European Union will be weakening.
The statement came as Zelensky was speaking at the YES Brainstorming forum, an Ukrinform correspondent reports.
"We say we think NATO needs us, we think that without Ukraine, there will be no strong European Union. I openly speak about this with the President of the United States, and I believe that without Ukraine, NATO will be losing. I believe that without Ukraine, the European Union will be weakening a little," Zelensky said.
He noted that for more than two years of his presidency he had seen "a respectable U.S. National Guard", many representatives of European armies, and stressed that the Ukrainian Army is one of the world's most powerful ones today.
"We are ready for NATO – by the level of our Army, the level of our specialists. The reforms that we are pursuing – I believe it's we who primarily need them, not someone else – neither NATO nor the EU, but we. They are for our people. But we need those that would allow people to live a better life, those that would strengthen the country economically," the head of state emphasized.
Zelensky expressed the opinion that not all leaders of today's EU "want to be there (in the European Union – ed.) and not all of them see Ukraine there." According to him, this approach also applies to NATO.
"If you want Russia to get stronger, don't accept Ukraine. And it's not even about Russia's counterbalance, it's an expression, it's how things are, because we see who powerful is, what empires are out there – we have several empires in the world. Do you want the EU to remain powerful and NATO to remain an actor? Countries like Ukraine, a large country, Europe's largest territorially, with a population that has survived several wars – do you want such strong partners? So invite us, rather than continue what's happening now," the president added.
im