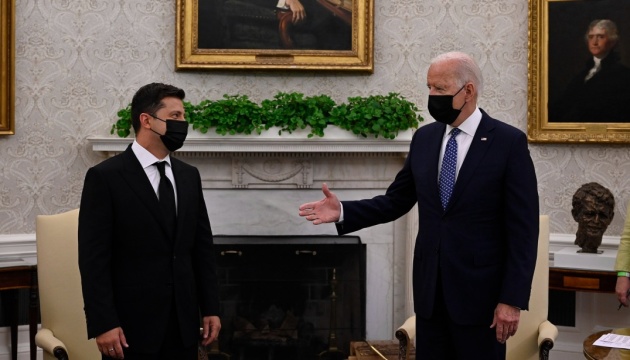 Biden hopes to visit Ukraine again
President of the United States Joe Biden says he hopes to have an opportunity to visit Ukraine.
"I still remember the opportunity that I had to speak to the (Verkhovna – ed.) Rada years ago and I look forward to being able to come back someday to see you," Biden said during his meeting with President Zelensky in Washington.
As Ukrinform reported earlier, U.S. President Joe Biden is meeting with President of Ukraine Volodymyr Zelensky in the White House.
Speaking with the press, Biden said the partnership between the United States and Ukraine is now stronger than ever before.
"Ukraine and the United States have a similar value system and a strong commitment to the fulfillment of the promise that we hope that all will come forward, and that is a Europe whole, free, and at peace," said Biden.
im