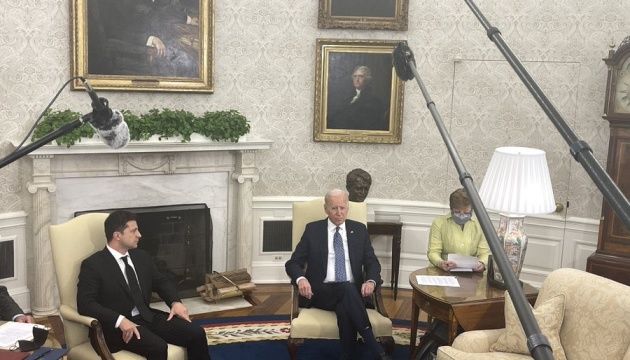 Biden says Ukraine-U.S. partnership stronger than ever before
U.S. President Joe Biden has said that the partnership between the United States and Ukraine is now stronger than ever before.
He said this at a meeting with Ukrainian President Volodymyr Zelensky at the White House, according to an Ukrinform correspondent.
"It's an honor and pleasure to welcome President Zelensky to the White House, to the Oval Office. As we celebrate 30 years of Ukrainian independence, the partnership between our nations grows stronger and it's going to even become stronger than it has been. Ukraine and the United States have a similar value system and a strong commitment to the fulfillment of the promise that we hope that all will come forward, and that is a Europe whole, free, and at peace," Biden said.
op