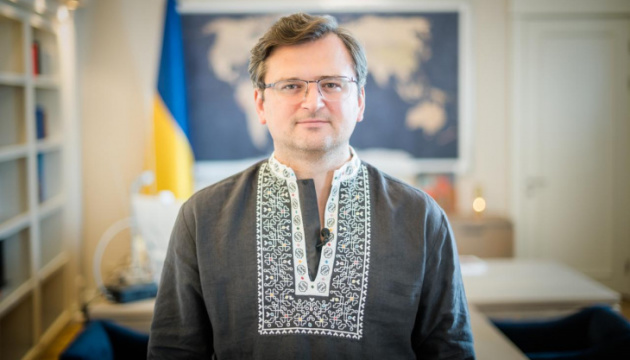 Biden to visit Ukraine during current cadence, Kuleba convinced
Ukrainian Foreign Minister Dmytro Kuleba is confident U.S. President Joe Biden will visit Ukraine before the end of his current presidential term.
The top diplomat made a comment while speaking to Hromadske online outlet, commenting on President Volodymyr Zelensky's visit to the U.S., Ukrinform reports.
"Of course, we are working on a return visit. I'm convinced that during his presidency Joe Biden will come to Ukraine because our country is very important to him and is an important priority of U.S. foreign policy. Now we come to them, then they come to us," says Kuleba.
The Ukrainian foreign minister also referred to President Zelensky's visit to the United States, which kicked off on August 30, as "very successful." The chief of Ukraine's diplomacy said "concrete agreements" had already been reached.
The minister also stressed Biden held no grudge against Zelensky or Ukraine due to earlier allegations of Ukraine "interference" in the U.S. presidential election.
"Ukraine acted the right way throughout the internal political crisis in the United States. The best evidence testifying to this is the fact that Ukraine enjoys full bipartisan support," the minister said.
President Zelensky is now on a working visit to Washington at the invitation of U.S. President Joe Biden.
On August 31, the Ukrainian delegation has already signed a number of agreements, including a new strategic defense framework agreement, which provides for deepening cooperation between the two countries in the Black Sea, as well as cybersecurity and intelligence.
The face-to-face of the two leaders has been scheduled for September 1.
im