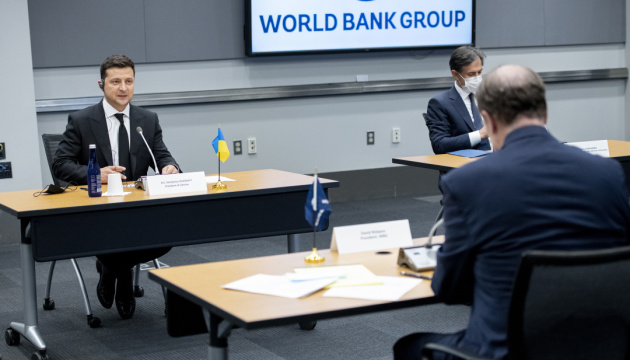 Zelensky: Ukraine counts on U.S. guarantees on Nord Stream 2
Ukraine counts on guarantees from the United States if the Nord Stream 2 gas pipeline is completed and commissioned, President Volodymyr Zelensky has said.
According to an Ukrinform correspondent, he told this to journalists after the presentation of Ukraine's transformation program for U.S. think tanks.
"If it [Nord Stream 2] is completed, we will still fight how it operates. [...] If it operates, we will discuss concrete things and guarantees," Zelensky said.
Asked by reporters whether he meant sanctions, he said: "Yes, I mean sanctions."
Zelensky also said that he held talks with Energy Secretary Jennifer Granholm in Washington, and an important memorandum was signed between Energoatom and Westinghouse Electric on the joint construction of a power unit of the Khmelnytskyi NPP. According to him, the United States invests $5-30 billion in Ukrainian energy.
Zelensky is on a working visit to Washington at the invitation of U.S. President Joe Biden.
Negotiations between Zelensky and Biden are scheduled for September 1.
op