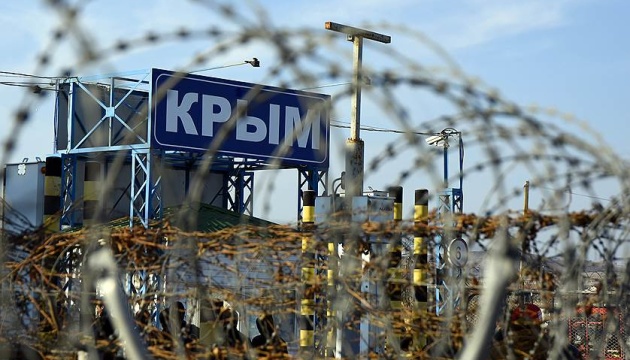 Crimea Platform, so slippery for the Kremlin
We keep observing the reaction of Russia's foreign ministry and propaganda mouthpieces
The founding of the Crimea Platform as a permanent venue was an extremely accurate and timely decision the Ukrainian authorities and diplomacy made. This is like a "Pinned Post" option on social media. Everything else may go hand in hand, in parallel lines, while this topic will remain a constant, showing that Ukraine has not accepted and will never accept the occupation of its peninsula and that it will not allow the process of "creeping recognition" of the occupation to go on.
IF THEY CAN'T OFFER A RESPONSE, THEY TRY TO MARGINALIZE THE INITIATIVE
Over a little less than a year into the announcement of the Crimea Platform initiative, Moscow by and large failed to offer a systemic, strong response. The episodes of Kremlin's reaction were agitated, as well as quite expected.
First of all, of course, it was about repeating, again and again, Vladimir Putin's mantras that "the issue of Crimea has been closed for good." And most often this narrative was put in the mouths of Crimea-based collaborators. Another option was the Kremlin's vow to "draw rough conclusions" over international support for the Crimea Platform. And the first efforts to this end have been taken as Moscow directly intimidated several hesitating governments to make sure they don't send their official to Kyiv on August 23.
And here's a peculiar detail… In early July, Minister for Foreign Affairs of Ukraine, Dmytro Kuleba, said in an interview he didn't want to disclose the list of countries that had already agreed to take part in the Crimea Platform initiative. This seems to be in order not to help Russia's intelligence... Four days later, Russia's SZR intelligence service decided to respond to the statement. The agency's spox said Russian intelligence was "not investigating" members of the Crimea Platform.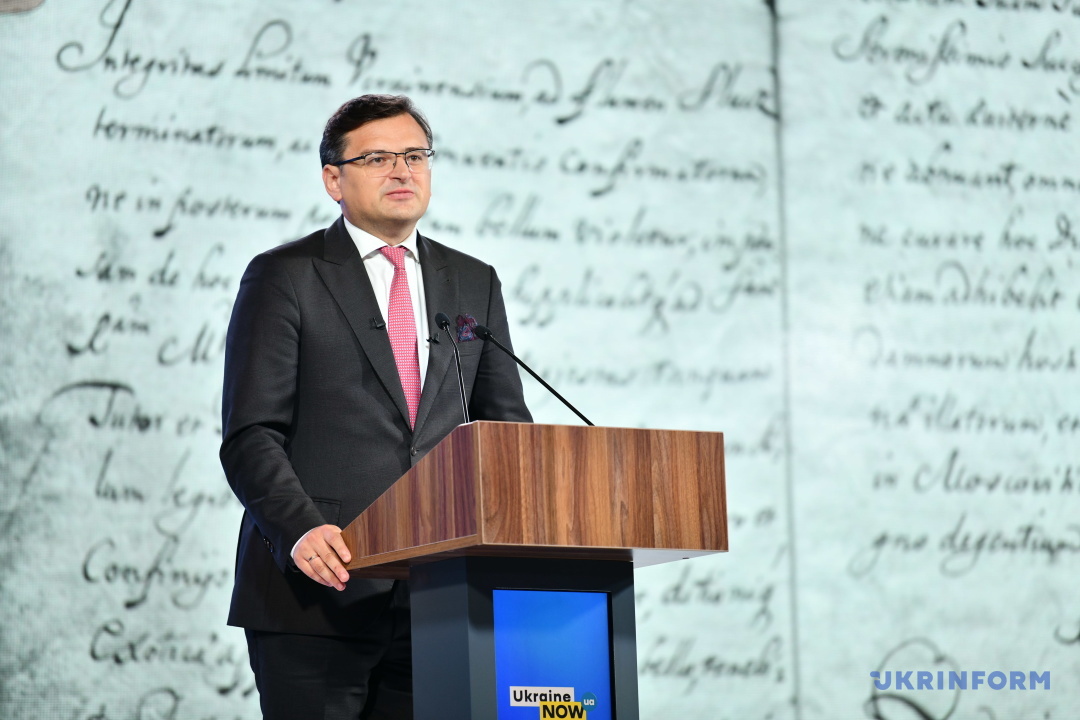 But it is worth looking into how exactly the SZR press office chief Sergey Ivanov substantiated his statement: "Don't be naive, Minister Kuleba [...]Do you want us right now to name the countries willing to join this 'Platform'? But we won't because everything is already known. So why mention Russia's SZR if everything is clear as day? Trust me, Russian spies have much more important things to do today." Ivanov also recalled that at last year's 75th UN General Assembly, President Zelensky announced the creation of the Crimea Platform and voiced invitations, including to the EU, the United States, Britain, Canada, and Turkey. And then Ivanov added that "the media had reported of high-ranking officials from Poland, Latvia, Lithuania, and Slovakia who don't mind making a visit and talking Crimea."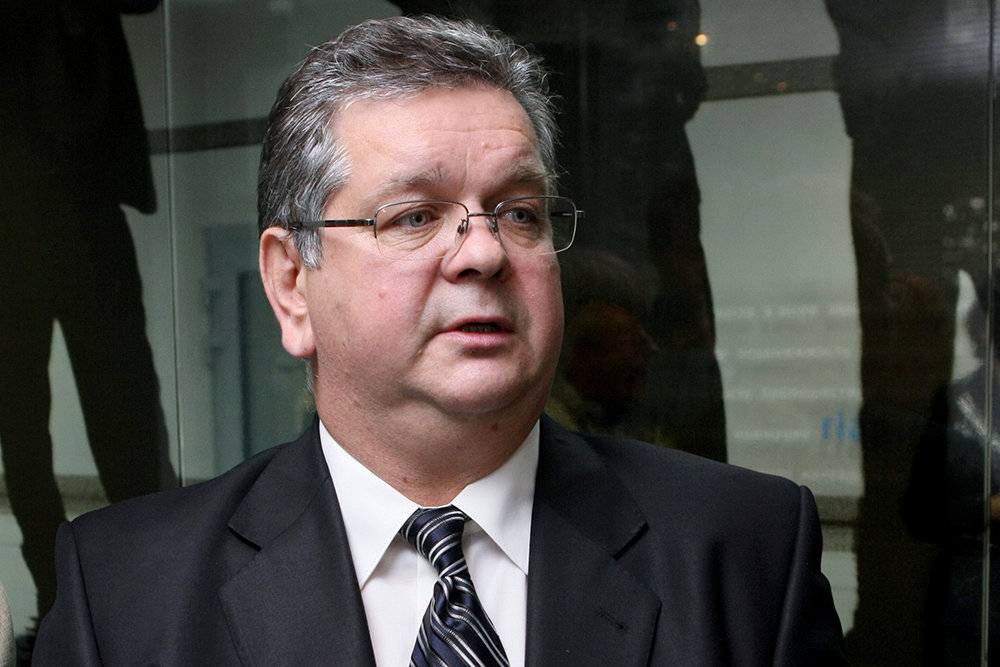 Isn't it strange that an intelligence press chief first says "we're not engaged in this" and then he goes "we can name all participants if you wish" and offers a detailed account of the current progress? Needless to say, nowadays, intelligence analysts get much of the required information from open sources. So why try to dismiss Kuleba's statement as naïve? And, by the way, what was that with his sexist remarks addressing Kuleba's first deputy, Emine Dzheppar, calling her "naive charming first deputy?"
In fact, Russia has no other response options. The only thing left is to try to ridicule and marginalize the event.
SO WAS IT LAVROV'S FOREIGN VISIT TO CRIMEA? THAT'S WHAT THEY SAID!
Thus, Russia's reaction to the Crimea Platform initiative in the external arena was rather harsh and outraged, but for domestic information consumers, it was pretty sluggish. Only in late July and early August, just a few weeks ahead of the inaugural summit and after the name of the U.S. official to attend the event was revealed (it will be Transportation Secretary Pete Buttigieg) that Russia somewhat revived its public response efforts.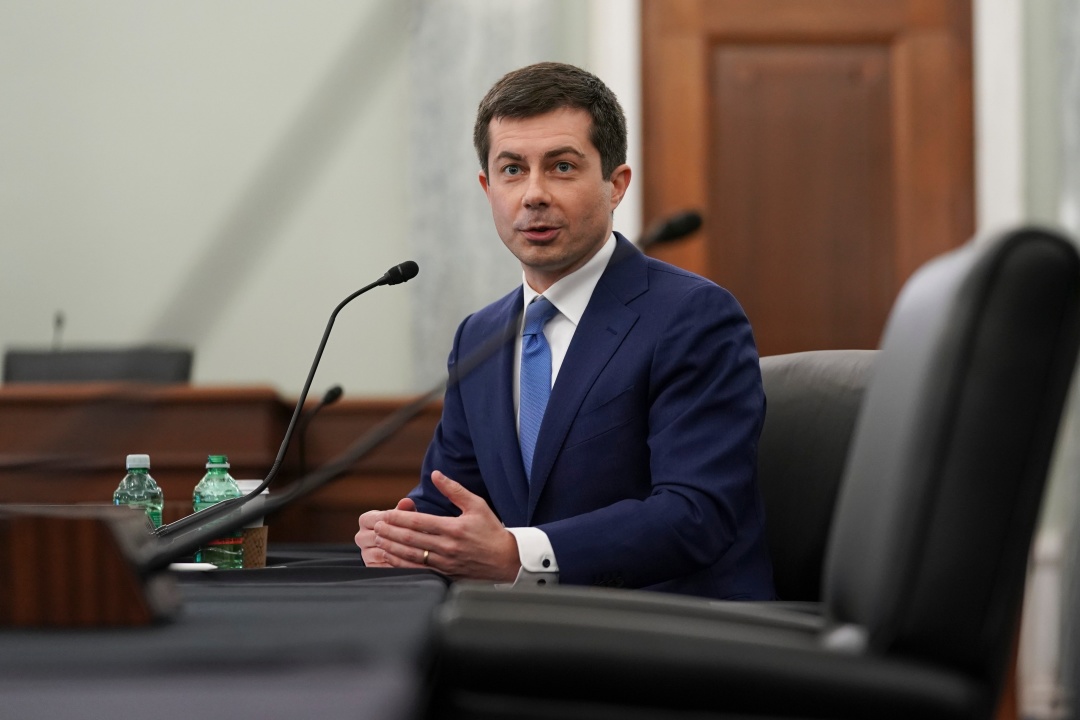 But then again, nothing interesting – or new – here. Chair of the State Duma Committee on International Affairs, Leonid Slutsky, said the Crimea Platform was a "populist and stillborn format in terms of results." Simultaneously, the head of a similar committee in the Federation Council, Grigory Karasin, branded the idea of ​​the Platform "large-scale and provocative" (thanks for the "scale" though). In turn, Russian propaganda media, less burdened with diplomatic regulations, once again flashed out a range of homophobic remarks targeting Pete Buttigieg.
And then on Thursday, at last, came a higher level reaction. As Russian Foreign Minister Sergei Lavrov visited a youth forum in occupied Crimea, he personally addressed the Crimea Platform.
However, the meeting kicked off with a blunder. Russia's top diplomat had to correct the presenter, twice. At first, when he said the Russian foreign minister was on his first Crimea visit. "No, it's not my first time here!" Lavrov said. Then the presenter, trying to correct himself, approached the issue from the other side: "First official visit?" And that was a really awkward moment for Lavrov because such terminology is used when a foreign minister is on a foreign trip. So here the presenter was exactly right (despite him being loyal to the occupation authorities, it was probably the subconscious: in Crimea, people don't perceive Lavrov as one of their kind). "I'm not on an official visit now," Lavrov reacted sharply. "This is our country. We don't travel around our country with official visits." So it was a fly in the ointment for Russia's diplomacy chief.
And then came the aria of the official "high guest". Honestly, every time you listen to such things, you still get bewildered: how can these serious adults apply such rotten Soviet-era phraseology with a poker face? "In a week, another Sabbath will take place – the "Crimea Platform", where the West will continue to nurture the neo-Nazi, racist sentiments of the incumbent Ukrainian government." Straight from a Soviet newspaper some half a century ago... But the man is absolutely serious, and he is channeling these narratives onto youngsters who are oblivious of the Soviet propaganda clichés.
WE CAN PREDICT WHAT RUSSIAN PROPAGANDA WILL BE SPINNING ON AUGUST 23
Lavrov's address during his trip to the occupied Crimea actually forms of a plot, consisting of three acts.
Act 1: "Shamefully Western." This is an explanation of why the Western powers' position on Crimea is "shameful." Let's follow his argument: "When the referendum took place, with our support, of course, because the servicemen from our military base ensured order, and thanks to them it (the vote – ed.) saw no bloodshed, we were suddenly told: 'You have annexed Crimea.' So this is exactly the shameful position by our Western partners (by the way, it's not only "Western" powers who share this opinion but most countries across the world – ed.) who encouraged this coup (as Russian officials label Ukraine's Revolution of Dignity – ed.)".
However! What an interesting idea, indeed, Lavrov has about ​​the legality of a referendum as such: "it saw no bloodshed," period. It appears that no other parameters are required to recognize the poll as legitimate. So much for the Kremlin's perception of law...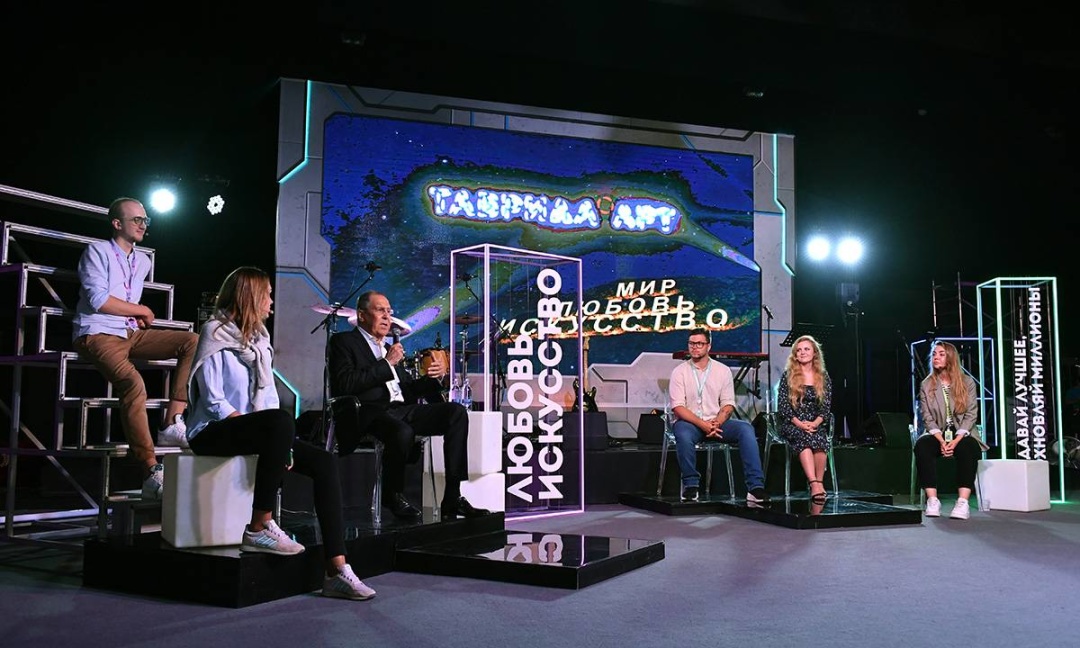 Act 2: "Belarusian." Responding to Lukashenko's recent reflections, where he allegedly recognized occupied Crimea as Russian territory (spoiler alert: he didn't), Lavrov applied some proven tricks by the Sophists, trying to "prove" that no separate recognition of "Russian Crimea" is needed from the Belarusian dictator: "We have a Union State Treaty with Belarus, it has been in place since 1999. According to this treaty, the territory of the Union State is the territory of the Republic of Belarus and the Russian Federation, in accordance with their legislation. Our legislation says the Republic of Crimea is part of the Russian territory so it is also part of the Union State we have with our Belarusian friends." And that's where it gets interesting if looking closely into the statement. After all, within the framework of the "Union State", Lavrov put the annexed region, Crimea, and the supposedly sovereign Belarus, ruled by Lukashenko, on the same board. I wonder if Mr Lukashenko will somehow react to this. Or perhaps he'll pretend he didn't notice…
Act 3: "Paradoxically Western." The plot actually loops the initial statement. It turns out that the West doesn't recognize Crimea in order to ... bring Russia out of balance. There's not much to say, really, about the assumption. But what an imagination flow: "All of them (Western powers – ed.) are well aware that Crimea is Russian, and now, only to throw us off balance, they're trying to play up openly racist, neo-Nazi-type actions and plans of the incumbent Kyiv regime."
It seems that all this isn't some random mind game by the Russian minister. In fact, this will be the main outline of Russian propaganda flow on August 23, on the day the inaugural summit of the Crimea Platform is held. It might be not too convincing, but it's still better than nothing, Moscow apparently believes.
And here's another observation: it is very difficult for Moscow to even talk about the Crimea Platform as such. That's why they link the initiative to either the "neo-Nazi Kyiv regime" or Lukashenko's statements on Crimea. It's like "dandelion wine" – if you do not add a few raisins (albeit moldy) there'll be no fermentation.
Oleh Kudrin, Riga
im