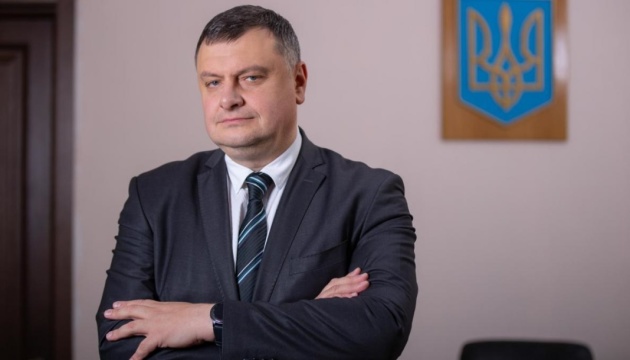 Zelensky sacks SZRU head, appoints new intelligence chief
President Volodymyr Zelensky of Ukraine on Friday, July 23, dismissed Valeriy Kondratiuk from the top post in Ukraine's Foreign Intelligence Service (SZRU) and appointed Oleksandr Lytvynenko as his successor.
The relevant decrees of July 23 have been published on the website of the head of state, Ukrinform reports.
"Oleksandr Valeryiovych Lytvynenko shall be appointed Head of the Foreign Intelligence Service of Ukraine," Decree No. 303/2021 states.
Earlier on Friday, by Decree No. 301/2021, the president dismissed Lytvynenko's predecessor at the top intelligence post, Valeriy Kondratiuk.
Also, by Decree No. 302/2021, the new head of the Foreign Intelligence Service was dismissed from his previous post of director at National Institute for Strategic Studies.
Oleksandr Lytvynenko was born in the city of Kyiv on April 27, 1972. Doctor of Political Sciences and Professor, Lytvynenko is an Honored Worker of Science and Technology of Ukraine.
He was decorated with the Order of Prince Yaroslav the Wise V degree and the president's "25 Years of Ukraine's Independence" anniversary medal.
From April 2014 to August 2019, he worked as Deputy Secretary of the National Security and Defense Council, and from August 2019 - Director of National Institute for Strategic Studies.
im