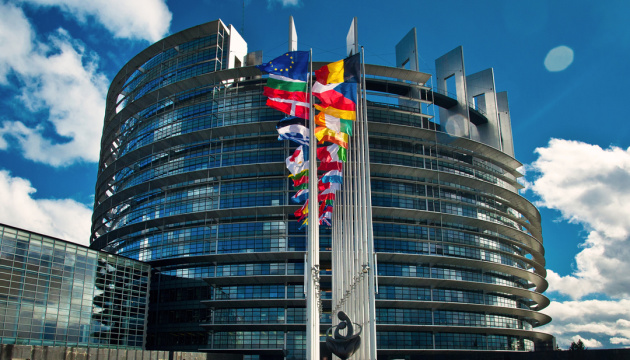 Kuleba on EP resolution: Russia must cease aggression against Ukraine, end naval blockade
Minister of Foreign Affairs of Ukraine Dmytro Kuleba stated that Ukraine welcomed the call for a permanent navigation monitoring in the Kerch Strait.
"Grateful to the European Parliament for a robust response to Russian security threats. Moscow must cease its aggression. The illegal blockade in the Black & Azov seas must end, freedom of navigation restored. We welcome the call for a permanent navigation monitoring in the Kerch Strait," Kuleba posted on Twitter, commenting on the adoption of the EP resolution.
He reminded that those were the signals Ukraine had asked for to show Russia possible costs of extending its aggression.
"Oil and gas embargo, disconnection from SWIFT, asset freezes for Russian oligarchs. We also welcome the call to stop Nord Stream 2 and Rosatom nuclear projects in Europe," the minister stressed.
As the Ministry of Foreign Affairs of Ukraine posted on its Facebook page, the signals of the European Parliament are clear and unambiguous:
The EU is adamant in upholding Ukraine's territorial integrity, not recognizing the annexation of Crimea and continuing sanctions against Russia.
Russian officials guilty of human rights abuses and war crimes in the occupied territories of Ukraine will be prosecuted in international courts.
Russia's build-up of military forces on the border with Ukraine and in the occupied territories poses a threat to stability, security and peace in Europe.
Ukraine must receive military assistance and weapons to defend its territory.
Russia must abide by the United Nations Convention on the Law of the Sea and cease the blockade of Ukraine's territorial waters in the Black Sea and the Kerch Strait.
Russia must resume its compliance with the ceasefire in eastern Ukraine and implement the Minsk Agreements.
On April 29, the European Parliament adopted a resolution recommending that the EU should be prepared to force Russia to pay a high price in case of an invasion of Ukraine. The resolution lists a number of measures to be implemented in case of invasion, including disconnecting Russia from the SWIFT international payment system and freezing the assets of oligarchs close to the Kremlin.
ol