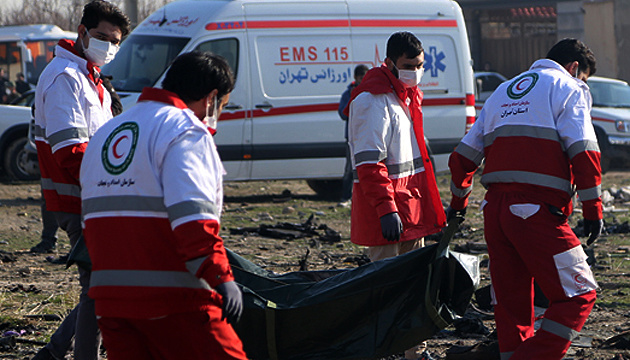 FMs of Ukraine and Canada discuss investigation into UIA plane crash in Iran
The foreign ministers of Ukraine and Canada discussed the progress of the investigation into the downing of Ukraine International Airlines flight PS752 in January 2020.
Canada's Minister of Foreign Affairs Marc Garneau wrote about this on his Twitter account.
"I spoke with my counterpart from Ukraine Dmytro Kuleba about our two countries' continued efforts to hold Iran accountable and get justice for the victims of PS752," Garneau said.
He added that he also expressed concern about Russia's aggressive actions in eastern Ukraine. "I also conveyed that Canada is deeply concerned by Russia's military build-up around Ukraine and illegally annexed Crimea, as well as Russia's plans to restrict access to parts of the Black Sea and Kerch Strait," the minister said.
On January 8, 2020, Ukraine International Airlines plane (Flight PS752) heading from Tehran to Kyiv crashed shortly after taking off from the Imam Khomeini International Airport. There were 176 people on board – nine crew members (all Ukrainians) and 167 passengers (citizens of Ukraine, Iran, Canada, Sweden, Afghanistan, Germany, and the UK).
On January 11, Iran admitted that its military had accidentally shot down the Ukrainian passenger jet. Iran's Islamic Revolutionary Guard Corps (IRGC) accepted full responsibility for the downing of the Ukrainian airliner.
On February 20, 2021, Iran announced the completion of the investigation into this case.
On April 6, the Iranian Military Prosecutor's Office filed charges against 10 officials in connection with the downing of the UIA plane.
ish