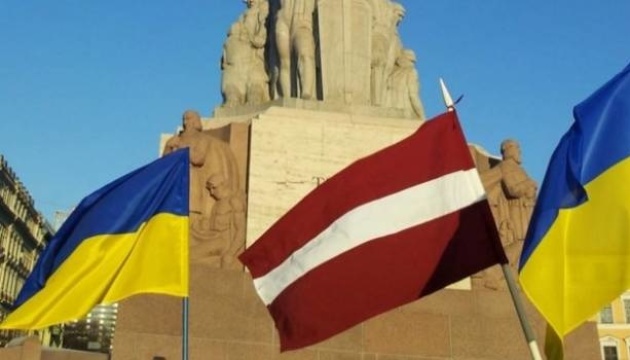 Latvia backs proposal to provide NATO MAP to Ukraine
Latvia supports the provision of a NATO Membership Action Plan to Ukraine amid the escalation of the situation by Russia, according to Latvian Foreign Minister Edgars Rinkevics.
He said this in an interview with national broadcaster LTV Zinu Dienests, the Ukrainian Embassy in Latvia reported.
"We are watching closely how Russia brings its troops to Ukraine's borders. It is not clear at this time what this is: a show of force or real aggression. But there is every reason to worry. [...] Ukraine has been trying to join NATO for 15 years by obtaining a Membership Action Plan. Apparently, it is time to provide this Plan to Ukraine. This will be at least a signal from us [NATO] that Ukrainians will not be left without support. I will definitely support such a decision," Rinkevics said.
Earlier, Lithuanian Foreign Minister Gabrielius Landsbergis said that Lithuania would propose that NATO Allies provide the Membership Action Plan (MAP) to Ukraine, thus allowing the country to become a member of the Alliance.
Ukrainian President Volodymyr Zelensky has repeatedly stressed the importance of granting Ukraine the NATO MAP.
NATO Secretary General Jens Stoltenberg said at a press conference in Brussels on February 9, following talks with Ukrainian Prime Minister Denys Shmyhal, that NATO Allies recognized Ukraine as a potential candidate for NATO membership and provided practical assistance in implementing reforms to meet NATO standards.
op