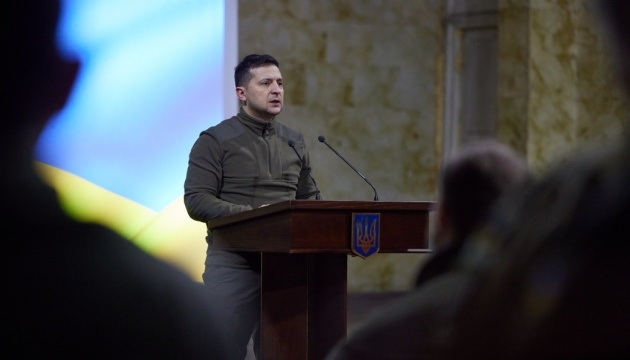 Zelensky: Minsk agreements should be fulfilled by all parties
President of Ukraine Volodymyr Zelensky states that the implementation of the Minsk agreements should be carried out by all parties according to the schedule and within the established deadlines.
The President of Ukraine said this at a briefing in Donetsk region on February 11, the president's press service reports.
When asked by journalists whether Ukraine should initiate a revision of the Minsk agreements in order to establish peace in Donbas, the President said: "My attitude to 'Minsk' is very simple: we must split it into details, outline all the steps, link them to the dates and fulfill. We stand for such a format. That's what we did".
According to him, political advisers to the leaders of the "Normandy Four" worked on the development of the document with specific dates and deadlines for the implementation of the Minsk agreements.
"Now the latest version of this document has been sent to all parties. We expect that the parties will accept this document in the near future, and then there will be an opportunity to bring the meeting of the 'Normandy Four' closer," Zelensky said.
The President also stated that Ukraine adheres to all the agreements reached with his participation during the meeting of leaders of the Normandy format in December 2019 in Paris.
"People were returned, we carried out the disengagement of troops and demining of a number of areas. However, much has not been done as well," he said.
Zelensky also reminded that according to the agreements, a regime of silence was declared on July 27.
"I believe that this is one of the most important agreements, which took place not in words, because the ceasefire has been talked about for seven years. And on July 27, it was really introduced," he said.
As reported by Ukrinform, Volodymyr Zelenskyi paid a working visit to Donetsk region on Thursday, where he got acquainted with the situation on the front line in Donbas. The ambassadors of the G7 countries also went to Donbas together with the President of Ukraine.