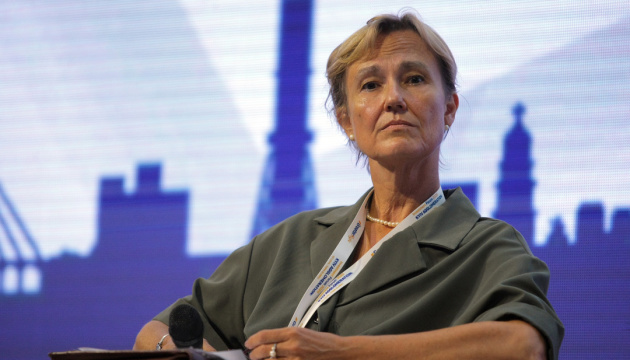 Ambassadors of Germany and Canada emphasize importance of judicial reform in Ukraine
Judicial reform could be the second major reform, along with decentralization, that could fundamentally change Ukraine and make the country more successful.
"I see some chances in situation with the constitutional crisis because suddenly everyone started talking about the need for judicial reform. I think this is the second reform that would fundamentally change Ukraine, along with the decentralization process, and make it a more successful country," German Ambassador to Ukraine Anka Feldhusen said at the Kyiv Security Forum online discussion, an Ukrinform correspondent reports.
At the same time, she stressed that the decentralization process this year has led to some intermediate results. According to the German Ambassador to Ukraine, it is now important to enshrine these results in the Constitution in accordance with the European Charter of Local Self-Government so that communities have sustainable funding they can use in the long run.
The diplomat also added that Ukraine needs to continue reforming the health care system.
"Germany and the EU will continue to provide full support for the reform process in Ukraine," Feldhusen said.
In turn, Ambassador of Canada to Ukraine Larisa Galadza also promised to support Ukraine in restoring territorial integrity and implementing reforms.
"Of course, Ukraine can rely on Canada's invariable and uncompromising support for the territorial integrity not only through tactical training of the Armed Forces ... but also in the format of multilateral forums and initiatives such as the Crimean Platform. Canada will continue to stand side by side with Ukraine," the ambassador said.
Ambassador of Canada to Ukraine mentioned that the reforms of health care system and judicial system are important now.
"Reform of the judicial system is the area in which we must continue to work and promote it properly. It is extremely important for Ukrainian citizens and for bilateral relations if we want to strengthen them, especially trade relations," Galadza stressed.
ol