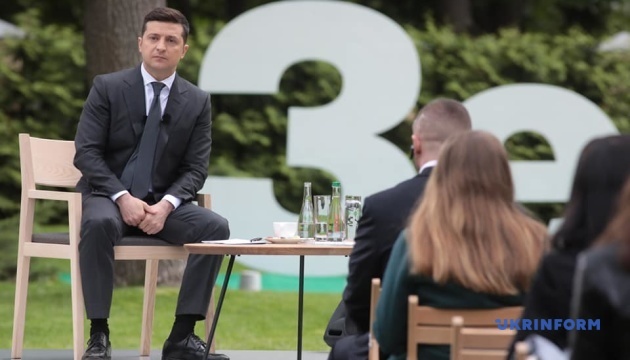 Zelensky allows any format of talks with Russia to return Ukrainian territories, prisoners
Ukrainian President Volodymyr Zelensky has said he allows any format of negotiations with the Russian Federation with the aim of returning territories and prisoners.
He said this at a press conference in Kyiv on Wednesday when asked by journalist Dmytro Gordon if he understands that Russian President Vladimir Putin will not return Donbas on Ukrainian terms and it probably makes no sense to meet with him.
"We won't do anything about it. We must talk to them. We must agree with them. I once again say that the Minsk format is a priority, but no one cancels any other formats. I am ready for any format that could bring us closer to the end of the war and the return of our territories and people. I still need a result for any format," Zelensky said.
op