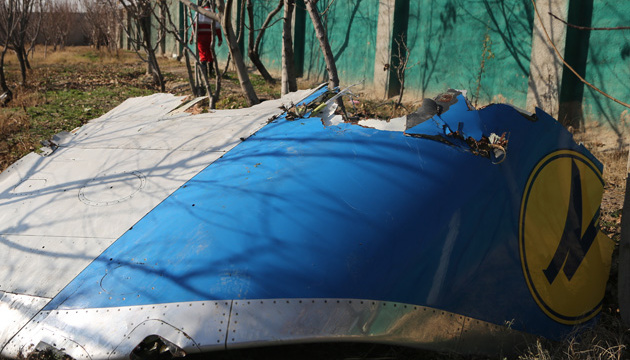 Foreign Minister of Canada: PS752's black boxes belong to Ukraine
Canada and Ukraine work very closely to investigate the crash of the Ukraine International Airlines plane in Iran.
"We work very closely with our Ukrainian colleagues. Since the very first day, they have been partners within an international coordination and response group, and we value cooperating with them," Minister of Foreign Affairs of Canada François-Philippe Champagne said in Munich, an Ukrinform correspondent reported.
He added that Ukraine, like Canada, wanted to get access to information on the black boxes of the downed plane.
"Black boxes belong to Ukrainians as they were part of the plane. I spoke with the head of the airline... We discussed the transfer of boxes to analyze them as soon as possible," the minister said.
The airline, Ukrainians and Canadians have questions, the world community demands transparency, Champagne stressed.
In an exclusive interview with NBC, Zarif also acknowledged that Iran is not able to extract information from the black box from the Ukrainian airliner that was shot down by Iranian forces on Jan. 8, but said that Tehran will not hand over the box to outside governments.
A Ukraine International Airlines plane (Flight PS752) heading from Tehran to Kyiv crashed shortly after taking off from the Imam Khomeini International Airport at about 06:00 Tehran time (04:30 Kyiv time) on Wednesday, January 8. There were 176 people on board – nine crew members (all Ukrainians) and 167 passengers (citizens of Ukraine, Iran, Canada, Sweden, Afghanistan, Germany, and the UK).
On January 11, Iran admitted that its military had accidentally shot down the Ukrainian passenger jet. Iran's Islamic Revolutionary Guard Corps (IRGC) accepted full responsibility for the downing of the Ukrainian airliner.
ol