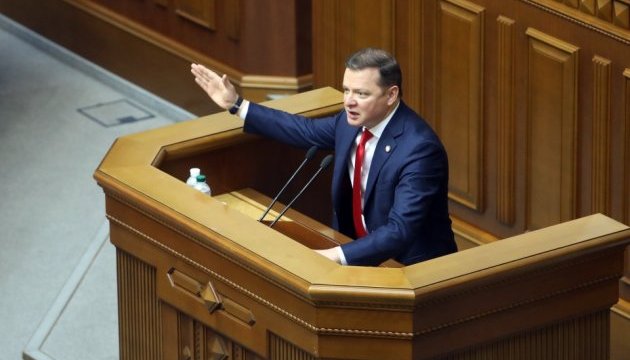 Radical Party nominates its leader Liashko for president
The Radical Party has nominated its leader Oleh Liashko as a candidate for the post of president of Ukraine.
The decision was approved at the 22nd congress of the party on January 21, an Ukrinform correspondent reported.
The congress was attended by 1,100 delegates who unanimously supported the candidacy of Liashko.
Liashko said that he intends to submit documents to the Central Election Commission today.
The election campaign started in Ukraine on December 31, 2018. The presidential elections are scheduled for March 31, 2019.