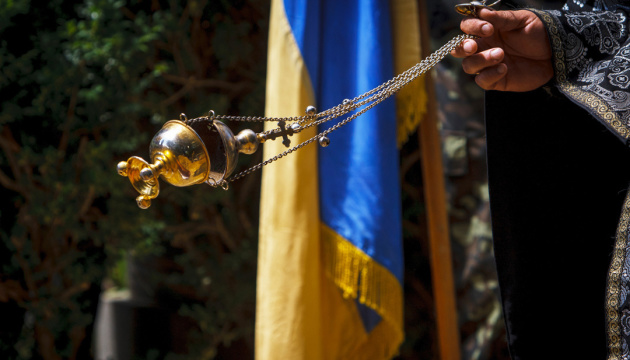 Law on renaming UOC-MP comes into force
A law that obliges the Ukrainian Orthodox Church of the Moscow Patriarchate (UOC-MP) to state in its title that it is subordinate to Russia has been published in the Verkhovna Rada's Holos Ukrainy newspaper.
The law states that the UOC-MP is required to re-register within four months and change its name stating its subordination to the Russian Orthodox Church. The church will have the only restriction – the clergy, religious preachers, mentors of such a religious organization will not have access to parts, units of the Ukrainian Armed Forces and other Ukrainian military formations at the sites of their deployment.
If the UOC-MP does not make relevant amendments to its official name within four months from the date of entry into force of the law, its charter will cease to be valid in the part that defines its full official name.
On December 20, the Verkhovna Rada adopted a law introducing amendments to the law of Ukraine "On Freedom of Conscience and Religious Organizations" regarding the names of religious organizations (associations) that are part of a religious organization (association) the management center (administration) of which is located outside Ukraine in the state, which was recognized by law as having carried out military aggression against Ukraine and/or temporarily occupied part of the territory of Ukraine.
The same day, the law was signed by Verkhovna Rada Chairman Andriy Parubiy. On December 22, the law was signed by President Petro Poroshenko.