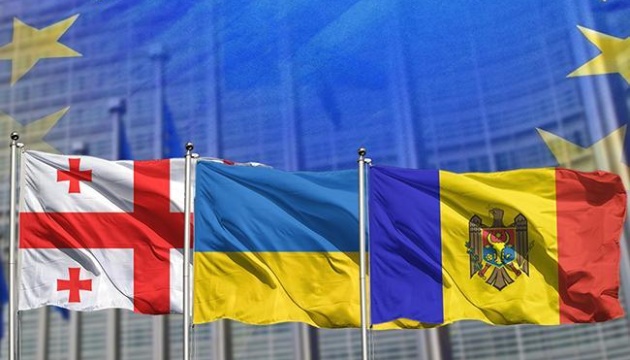 Moldova, Georgia and Ukraine condemn Russia's aggression in Sea of Azov
The Moldova- Georgia-Ukraine Inter-Parliamentary Assembly adopted a joint resolution condemning the aggression of the Russian Federation against Ukraine in the Kerch Strait and the Sea of Azov.
"The aggressive military actions of Russia are a continuation of the policy of direct military aggression and illegal occupation and annexation of the territories of Moldova, Georgia and Ukraine, as well as the establishment of illegal borders of the annexed territories," reads the resolution which was released by the press service of the Parliament of Moldova, an Ukrinform correspondent in Moldova reports.
The document highlights that the military actions of the Russian Federation in the Kerch Strait are a flagrant violation of the norms of international law and the principles of the sovereignty and territorial in tegrity of other states.
The Moldova-Georgia-Ukraine Inter-Parliamentary Assembly confirms the unwavering support for the sovereignty and territorial integrity of Ukraine and calls on the Russian government to release the illegally detained Ukrainian sailors.
The authors of the resolution also demand that Russia stop aggressive and provocative actions aimed at seizing and annexing foreign territories, comply with the international obligations and withdraw its troops and weapons from the occupied territories.