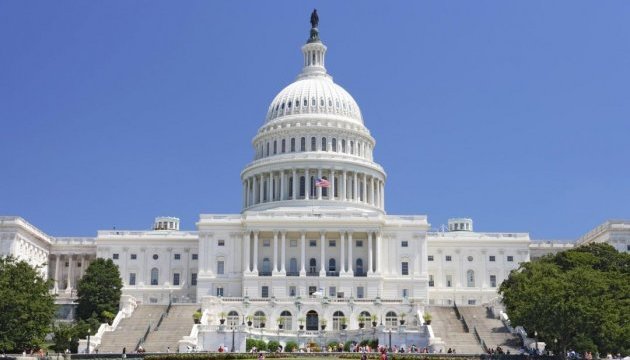 U.S. denies any agreements with Russia on future sanctions
The U.S. administration does not conduct any negotiations with Russian oligarchs or representatives of the Russian government on the introduction of new sanctions against certain individuals or companies close to the Kremlin.
A high-ranking source in the U.S. Department of State expressed such a position to Ukrinform.
When asked whether Russian officials or oligarchs are trying to use diplomacy, business and other channels of communication with the U.S. government to mitigate personal sanctions against themselves or certain circles close to Putin, the official said that the United States was not discussing sanctions with other countries.
According to the source, the U.S. imposes sanctions against individuals and legal entities in different countries, and this is not the subject of negotiations.
The question was put to a State Department official after a new report of the visit to the United States of a delegation of Sberbank of Russia, an institution that has been under sanctions since 2014.
According to websites that register passenger flights around the world, on April 1, two Sberbank of Russia aircraft with flight numbers RA-10204 and RA-10203 flew out from Moscow to San Francisco (the United States). One plane returned to Russia on April 7 and the other on April 11.
That is, the visit of the delegation that arrived in the U.S. on Sberbank aircraft lasted before and after the latest U.S. sanctions were announced on April 6.
This visit was first reported in social media. In particular, user Juha Keskinen, who tracks flights of high-ranking officials and oligarchs, including from Russia, wrote on April 1:
"Sberbank's RA-10203 and RA-10204 4/1/18 Moscow-San Francisco. Must be important, both planes are used by the top brass (RA-10204 is normally used by Herman Gref)."
Then Sberbank of Russia CEO Herman Gref, who was included in the "Kremlin report" at the end of January this year, did not appear in the list of new U.S. sanctions issued on April 6.
In January this year, before the announcement of the so-called "Kremlin report," the heads of Russian intelligence agencies, Sergei Naryshkin, Alexander Bortnikov and Igor Korobov, secretly visited Washington.
The U.S. media immediately announced a theory of possible negotiations between high-ranking Russians and the U.S. government regarding future sanctions. However, the Trump administration said that the meetings concerned exclusively cooperation in the fight against terrorism.
op