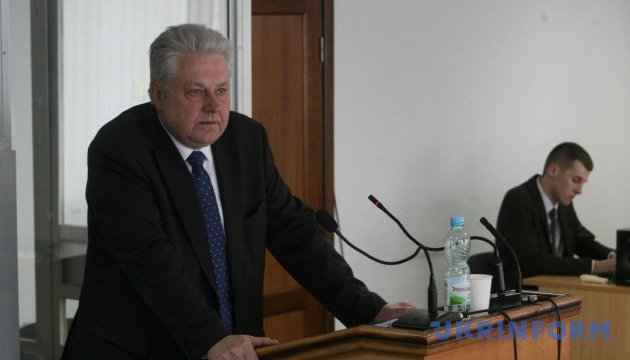 Russia's aggression in Ukraine turning into World Hybrid War - Yelchenko
The plans for the destruction of the unipolar world, which were declared by Russian President Vladimir Putin in 2007, have grown into Russia's bloody aggression against Georgia, an attack on Ukraine and a hybrid war on a world scale.
Ukraine's Permanent Representative to the United Nations Volodymyr Yelchenko said this at a meeting with students and professors of Princeton University on Wednesday, April 4, an Ukrinform correspondent reported.
"Russia's hybrid war against Ukraine is gradually turning into a World Hybrid War. This war is conducted at all levels, on various battlefields and at different speeds," the Ukrainian diplomat said.
In this regard, he recalled Putin's speech during the Munich Security Conference in 2007, when the Russian leader rejected the unipolar world and essentially "revealed his aggressive plans to undermine the civilized world."
Ultimately, the massive militarization of the Russian regime and the willingness to "use any tools to promote their own revanchist program despite human losses" led to bloodshed in Georgia in 2008. In 2014, through the occupation of Crimea and the military offensive in eastern Ukraine, Russia began "to neglect the established principles of international relations on the basis of the UN Charter."
Now Moscow is transforming Crimea into a huge military base - with land, air and naval components, using it as a platform for its military interventions elsewhere, just as is seen in Syria. However, Russia's aggression against Ukraine is not limited to Crimea. It also continues in eastern Ukraine. Moreover, Moscow continues to deny the presence of Russian soldiers and officers in Donbas, justifying their actual presence by the fact that they seem to be "on vacation."
"Russia's unlawful actions, as well as continuous propaganda, misinformation, fake news and other hybrid instruments, are being used by Russia every day in a continuous regime," Yelchenko said. 
Despite constant provocations by Russia, Ukraine continues to make every effort to protect its sovereignty and territoriality on the basis of international law.
"We strongly believe that it is only through the law that one can deal with outlaw regime," Yelchenko said.
op