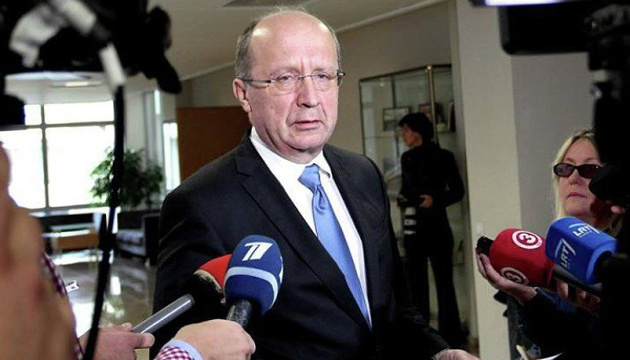 'Marshall Plan' for Ukraine can be discussed at G7 summit in Canada – Kubilius
"The European plan for Ukraine," which is also called the "Marshall Plan," can be discussed during the G7 summit in Canada in June 2018.
One of the initiators of this project, ex-prime minister of Lithuania Andrius Kubilius said this in exclusive comments to an Ukrinform correspondent on the results of negotiations in the U.S., Canada and Germany.
"We have offered that some specific decisions are made [regarding the "Marshall Plan"] during the G7 summit, which will be held in Canada in June. The most important task now is that Ukraine should demonstrate that it is increasing its ability to use the "old" funds, that is, the money allocated in recent years or promised to Ukraine by different financial institutions," Kubilius stressed.
He recalls that this refers to about more than $5 billion that "are already on the table" since Ukraine used only $1.6 billion out of almost $7 billion allocated to Kyiv by the world financial institutions.
"So there are over $5 billion, the banks are waiting for good projects, and the Ukrainian Government should learn how to do such projects," the former Lithuanian prime minister said.
Kubilius stresses that the Lithuanian delegation will continue to support Ukraine. In particular, in late February, Kubilius and his team will travel to Brussels and Copenhagen, where the second International Conference on Reforms in Ukraine will be held this year. In early March, Lithuanians will come to Kyiv in order to discuss everything in detail with the Ukrainian authorities.
ish