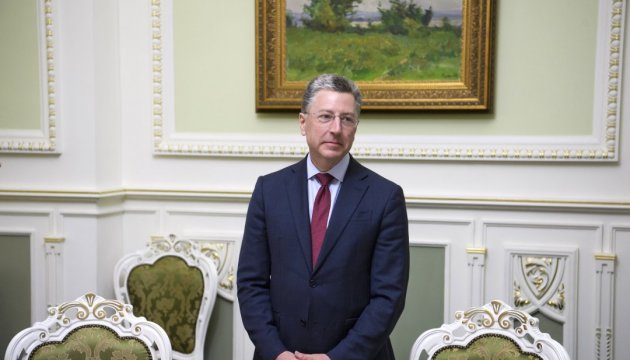 Volker to visit Donbas before meeting with Surkov
U.S. Special Representative for Ukraine Negotiations Kurt Volker plans to visit Ukraine this week.
Volker told this to the Ukrainian service of the Voice of America.
According to the report, Volker will travel to eastern Ukraine on Wednesday, January 24, to examine the situation in the region, and will meet with Ukrainian officials in Kyiv on January 25.
On Friday, January 26, Volker plans to meet with Russian presidential aide Vladislav Surkov in Dubai.
During the talks, the parties will discuss the conflict situation in eastern Ukraine and a possible format of a peacekeeping force.
Earlier, Volker called "a step back" his last meeting with Surkov, which took place in Belgrade on November 13. He said that Russia was not ready to accept the idea of deploying a full-fledged UN peacekeeping force to Donbas.
op