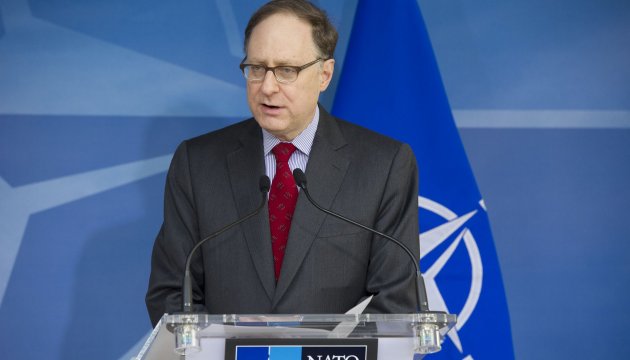 Vershbow rebukes Gabriel for being sceptical about lethal weapons for Ukraine – media
Former NATO Deputy Secretary General Alexander Vershbow expressed dissatisfaction with the position of German Foreign Minister Sigmar Gabriel who said on Wednesday he was sceptical about US decision to provide Ukraine with lethal weapons.
Speaking to reporters on a visit to Ukraine, Gabriel said he was sceptical that a decision by the United States to supply lethal weapons to Ukraine would help lead to a resolution of Donbas conflict, Reuters reports.
Alexander Vershbow, who is working now with former NATO Secretary General Anders Fogh Rasmussen [adviser to Ukrainian President Petro Poroshenko outside the official staff, international lobbyist] commented on Gabriel's position as follows: "Not only does German FM oppose enabling Ukraine to defend itself, he also backs Nord Stream 2 pipeline that would deprive Ukraine of billions in transit fees," the Voice of America reports.
As reported, German Foreign Minister Sigmar Gabriel makes a working visit to Ukraine on January 3-4.
ol