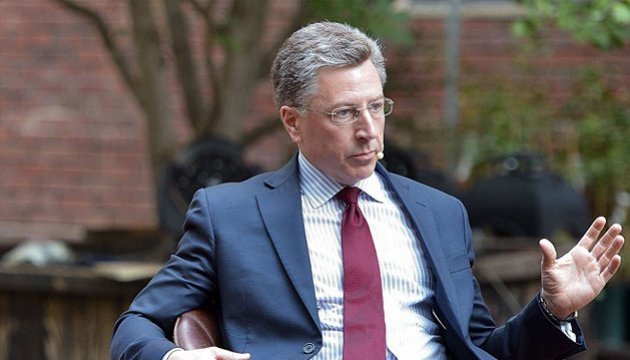 U.S. wants to restore Ukraine's integrity and sovereignty - Volker
U.S. Special Representative for Ukraine Kurt Volker has confirmed that a United States goal is to restore the territorial integrity of Ukraine and its sovereignty.
Speaking at a conference on regional leadership at Vilnius University on Tuesday, he recalled that this goal had been outlined by U.S. Secretary of State Rex Tillerson when he visited Kyiv on July 9.
In addition, the United States wants to help ensure the safety and security of all Ukrainian citizens, regardless of nationality, ethnicity or religion.
Volker noted that "a hot war is raging" on the European continent "less than an hour and a half's flight from here" and that this should not be forgotten.
He said that a first step to that would be a lasting and viable ceasefire.
On August 22, Volker met in Vilnius with Lithuanian President Dalia Grybauskaite and Foreign Minister Linas Linkevicius to discuss the implementation of the Minsk agreements and support for reforms in Ukraine.
On Wednesday, August 23, Volker arrives in Kyiv to discuss with Ukrainian Foreign Minister Pavlo Klimkin the results of his meeting with Russian presidential aide Vladislav Surkov.
op