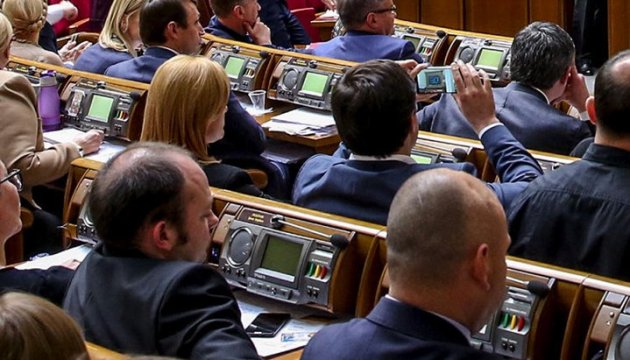 VR's agenda for today: ministers' reports and closing session
Ukrainian legislators are planning to hear ministers' reports, vote on three environmental draft bills and close the current session at the plenary meeting on Friday, July 15, according to the agenda of the meeting, Ukrinform has reported.
The parliamentarians will begin their work with traditional an hour for hearing the government ministers.
Amendments to several legislative acts concerning the implementation of the 1979 Convention on protection of wild flora and fauna and natural habitats in Europe will be considered in the first reading.
Following the voting on draft legislation, the MPs will declare the fourth session of the Verkhovna Rada's eighth convocation closed.
tl