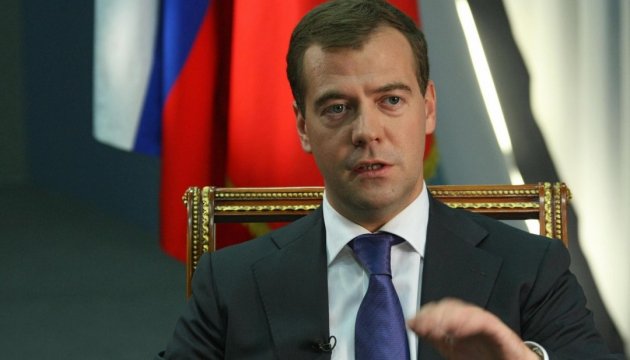 Ukrainian Foreign Ministry protests over Russia PM Medvedev's visit to Crimea
Ukraine's Foreign Ministry has expressed it protest in connection with head of the Russian government Dmitry Medvedev's stay in the sovereign territory of Ukraine within its internationally recognized borders, including the Autonomous Republic of Crimea and Sevastopol that was not approved by the Ukrainian authorities.
The Ukrainian Foreign Ministry has stated in its comments, government portal site reports.
Russian Foreign Ministry was sent an appropriate note of protest.
Earlier, Ukrinform reported that PM Medvedev visited the Russian occupied Crimea on 23 May.
tl