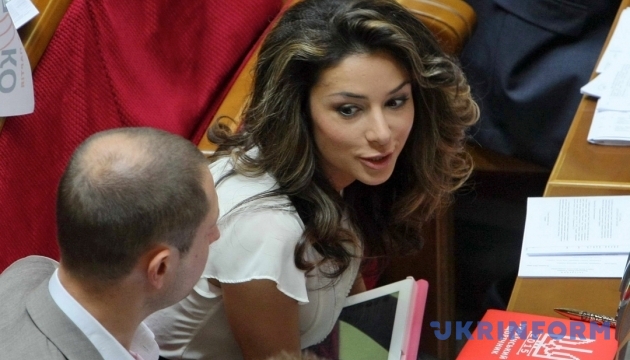 Zlata Ognevich resigns from parliament
MP from the Radical Party faction, Zlata Ognevich has submitted a letter of resignation to parliament.
She said this during her speech in the Verkhovna Rada on Tuesday, November 10, an Ukrinform correspondent reports.
"I came to the parliament not to get an MP mandate, not to get some privileges. I came as citizen who saw new way of Ukraine. Now I see that when there is no culture it's easier to rule and manipulate people. That's why in these circumstances, as cultural activist, I'm not helpful to this parliament… That's why because of objective reasons, I has resigned as MP today," Ognevich said.
iy