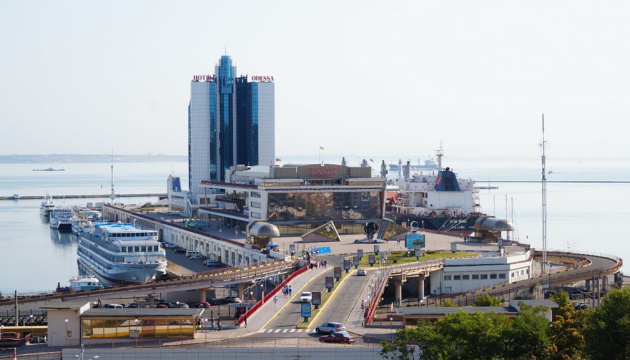 Russian fake: Military equipment was stationed at Odesa sea station
Propagandists used old photos to justify attack on port infrastructure
On the night of September 24 to 25, Russia attacked Ukraine's southern Odesa region with missiles and drones. As a result, the sea station and a nearby hotel were destroyed in Odesa. For their part, Russian propagandists are trying to convince everyone that the overnight attack on the port infrastructure was carried out due to the fact that Ukrainian military equipment was allegedly stationed at the sea station. As evidence, a number of z-telegram channels began to spread photos showing Ukrainian military equipment at the Odesa sea station.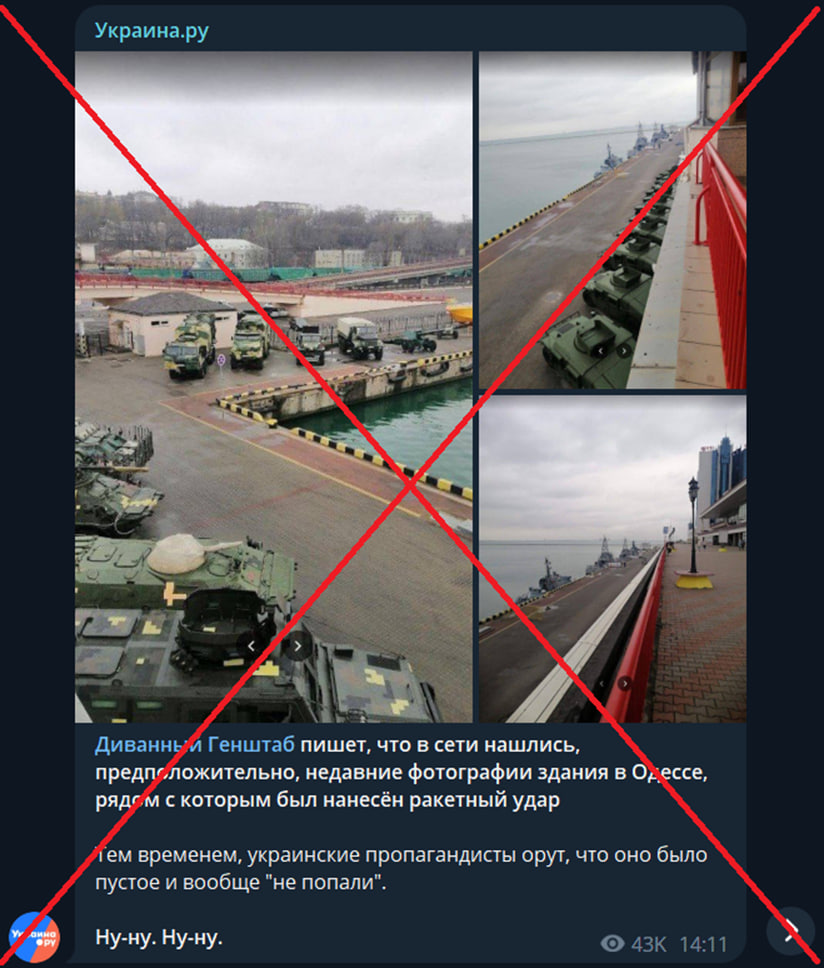 In fact, this is another Russian fake. Ukrinform has established that the photos spread by the propagandists are old. They were found through the search for locations on Google Maps. They appeared on the mapping platform back in December 2021.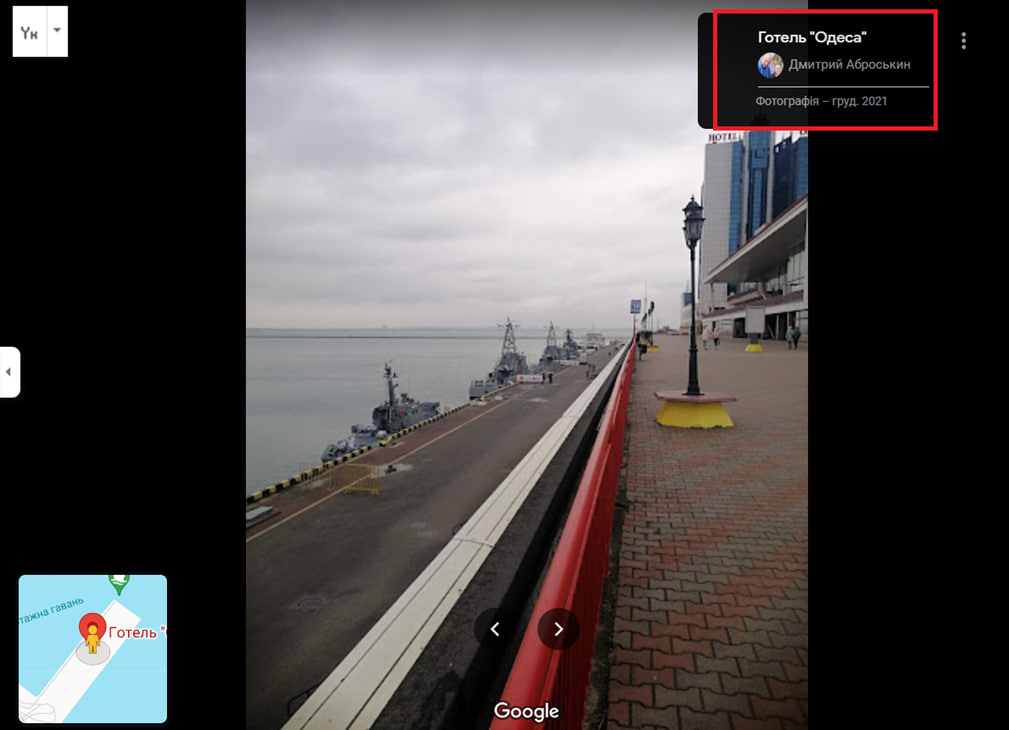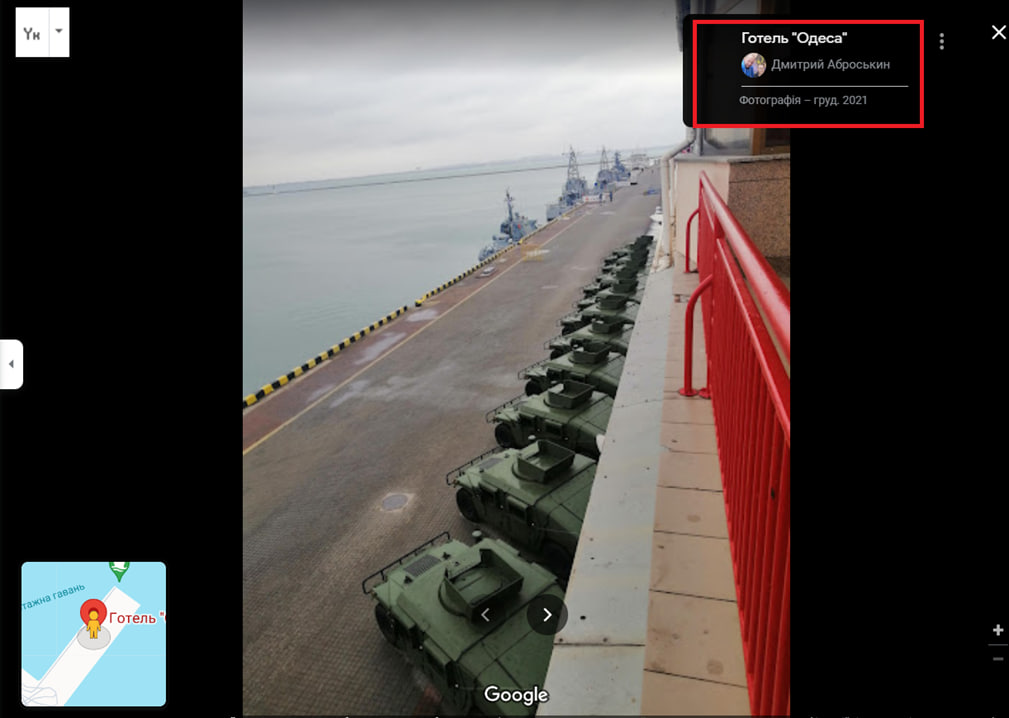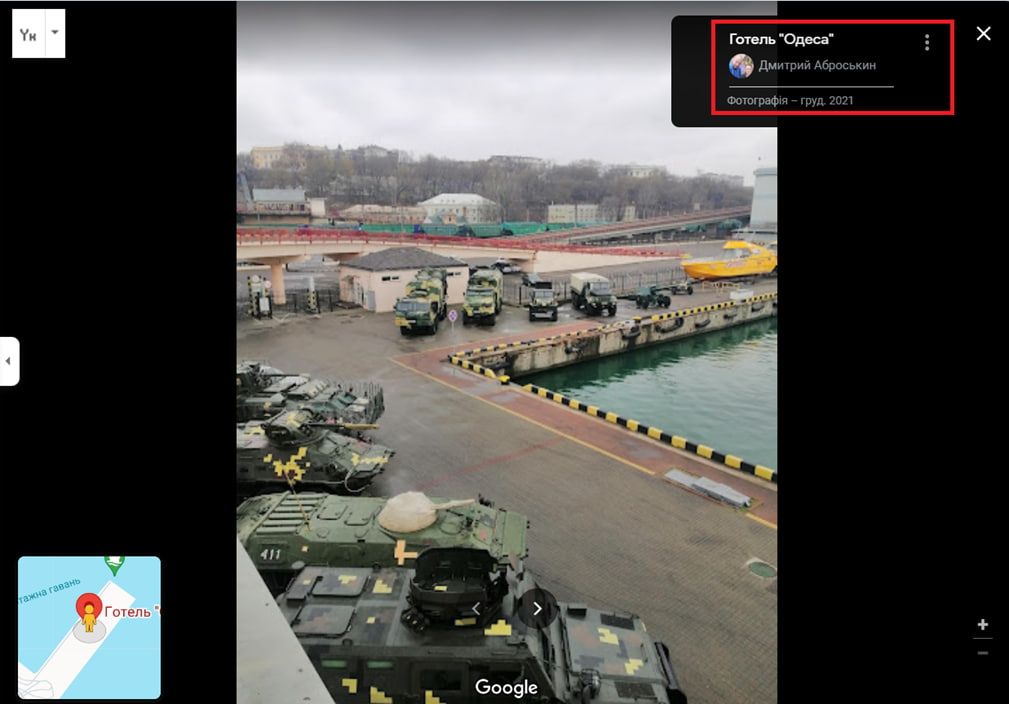 Then, the units of the Ukrainian Navy and other types of the Ukrainian Armed Forces organized a demonstration to mark the 30th anniversary of the Ukrainian Armed Forces.
In addition, one of the photos, which the propagandists are trying to pass off as a new one, shows fallen leaves on the trees, which is unusual for Odesa in September.
The Russians earlier circulated a photo of an allegedly downed Ukrainian Mi-8 helicopter. Ukrinform refuted this fake and established that the picture was a screenshot from a video made in Syria more than three years ago.
Dmytro Badrak