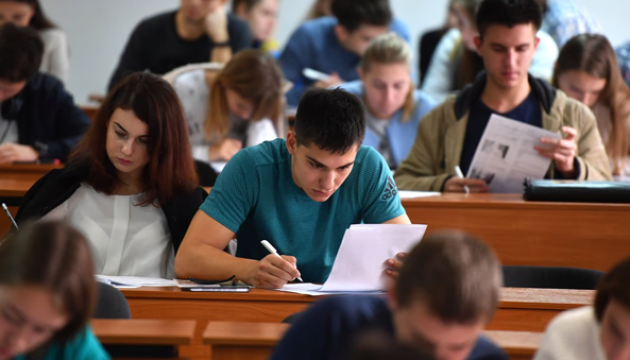 Russian propaganda 'mobilizing' Kharkiv students
Propagandists printed fake leaflets
Pro-Kremlin media, z-telegram channels, pro-Russian bots on the X platform (formerly Twitter) and accounts on the Chinese social network Weibo distribute photos and videos with leaflets with the following text: "Education will not save the country. Join the AFU." They are allegedly handed out to students in Kharkiv universities.
According to propagandists, instead of studying, students are encouraged to join the Armed Forces of Ukraine.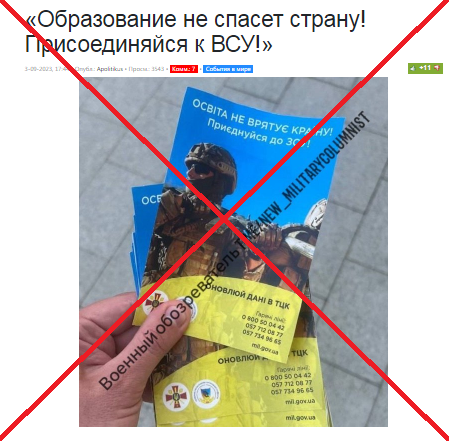 These leaflets are fake. No one printed or distributed them. Olena Rodina, the press officer with the Kharkiv regional military recruitment center, told this to an Ukrinform correspondent.
"What the Russians spread is always fake. The narrative 'Education will not save the country' does not exist for us at all! The children of Ukraine have studied and will continue to study!" Rodina said.
The Ministry of Defense of Ukraine is indeed conducting an information campaign to encourage citizens to come to military recruitment centers and verify their data, but it has a completely different content and does not apply to students.
"These leaflets do not correspond to either the visual or the textual content of the information campaign. The key message of the campaign was and remains 'Admitting fear is brave. We need the brave!'" Rodina said.
The information campaign entitled "Update your data in the military recruitment center" was launched in mid-August. In particular, several twenty-second videos were recorded, which encourage citizens to come to military recruitment centers and update their data on military specialties.
In addition to videos, the information campaign uses banners depicting famous military personnel and volunteers. Among them are Lt. Col. Rostyslav Lazarenko, an attack pilot of the Ukrainian Air Force, and paramedic and volunteer Yuliia Paievska (call sign "Taira").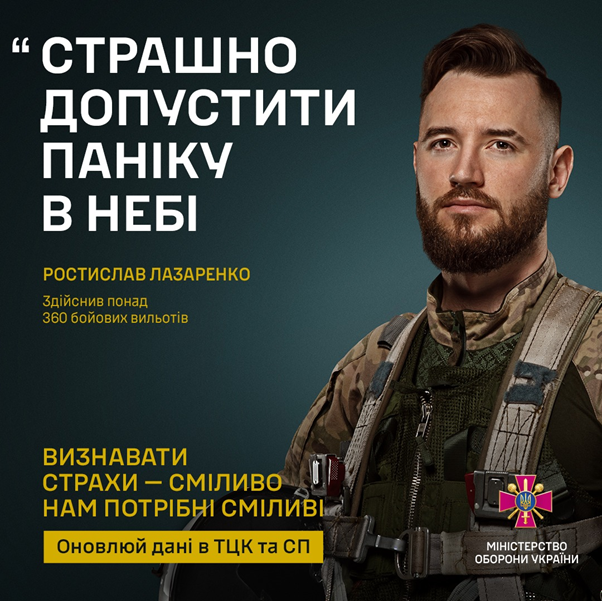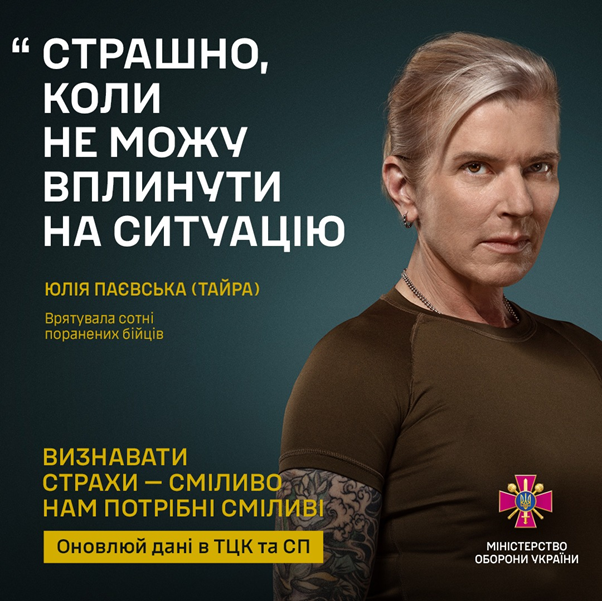 Their visual style is completely different from the fake leaflets distributed by the Russians.
Colonel Roman Horbach, head of the personnel department at the headquarters of the Ukrainian Ground Forces Command, explained that updating data and mobilization are different things, so there is no need to worry that a person will be urgently taken into the army.
"To update the data is to fill the card files of the territorial recruitment centers with very important information, which will be useful in the future for notifying citizens and carrying out mobilization. But I would like to emphasize that updating data and mobilization are completely different things. We had to think about updating data in our card files and databases back in peacetime, but now it is a challenge. Therefore, this information campaign is of great importance for the defense of the state, and if citizens realize the importance of updating the military registration data of the military recruitment centers, it will greatly simplify work," Horbach said.
Russian propaganda earlier spread fake news about the mass mobilization of Kharkiv metro workers.
Andriy Olenin