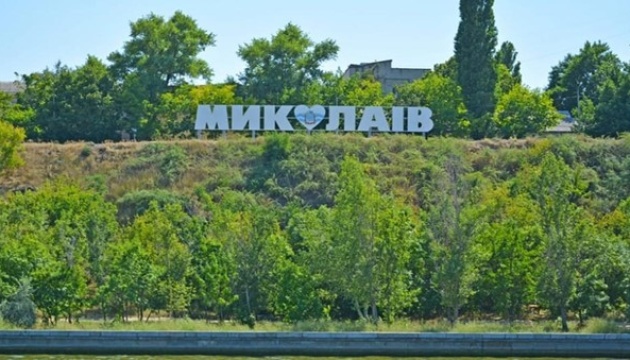 Russian propaganda trying to hide war crime in Mykolaiv
Traditional fakes are no longer enough, fake 'fact checks' are used instead
Russian propagandists are trying to hide the shelling of a shopping center in Mykolaiv that took place on the night of May 17. Vitaliy Kim, head of the Mykolaiv regional military administration, published on his Telegram channel a photo of a civilian object hit by shelling.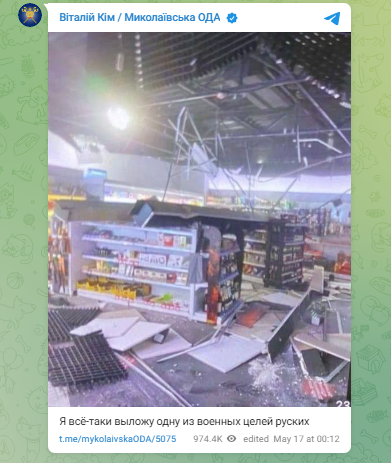 Russia's z-Telegram channels began to deny the fact that a missile hit the shopping center and accused Kim of spreading disinformation. In their posts, propagandists claimed that the photo posted by the Mykolaiv region governor is not from Mykolaiv, but from Seoul, and dates back to 1995.
Russian propaganda uses a fake "fact check" as "evidence." Propagandists published a screenshot from the "search by photo" section allegedly in a Russian search engine. Among hundreds of similar photos, they chose a photo from the collapse of the Sampoong department store in Seoul.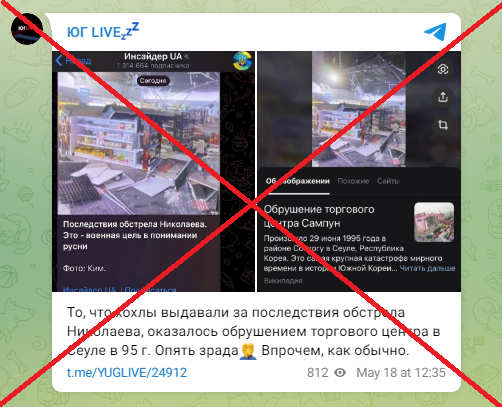 In fact, the destruction in the supermarket in Mykolaiv has nothing to do with photos from South Korea.
In Seoul in 1995, a five-story building collapsed due to a violation of the construction process, killing more than 500 people and leaving about 1,000 injured. The footage of this disaster shows a completely destroyed building, inside which only stones remained.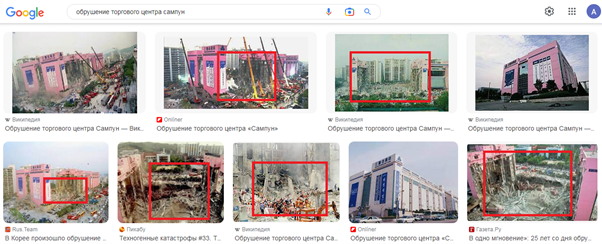 There is no such destruction in the photo from Mykolaiv.
If you download the photo posted by Vitaliy Kim into the Google search service, you can immediately understand that the photo is from Mykolaiv.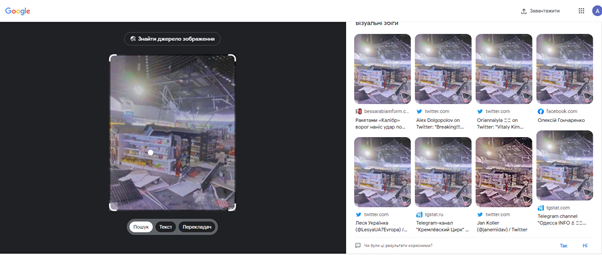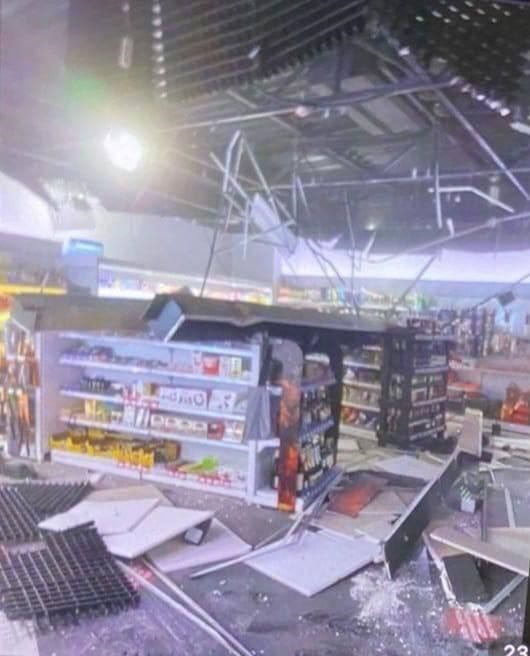 And if you search for a photo of Kim from Mykolaiv in the Russian search engine, which limits access to many resources that are not beneficial to the Russian government, the system will show hundreds of photos of destroyed shopping malls from all over the world. By the way, the first photo of a similar event will be a photo of a tragedy not in Seoul, but in Riga.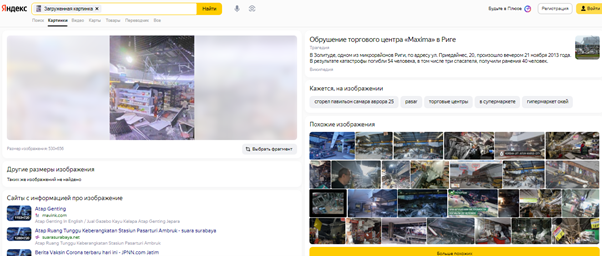 The result of the "search" presented in the propagandists' "fact check" was created in a graphic editor - a text about the collapse of a shopping center in Seoul was added to Kim's photo.
Earlier, Russian propaganda invented a nuclear disaster in Ukraine.
Andriy Olenin