Fake about war: Ukrainians in Estonia being called up for military training under threat of deportation
Russian propaganda has created a new "trend" - Europe wants to "mobilize" Ukrainians abroad
The Kremlin media and z-Telegram channels are spreading reports that Ukrainian citizens living in Estonia are allegedly being called up for a "two-week military training of reservists."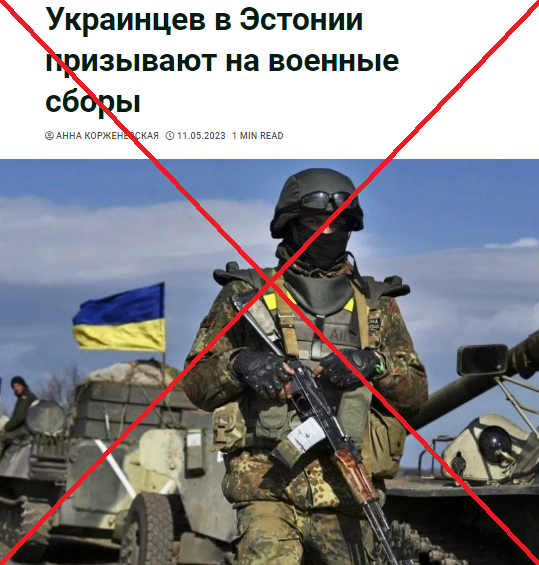 Propagandists claim that the notification of "conscripts" is carried out directly by employees of the Embassy of Ukraine in Estonia,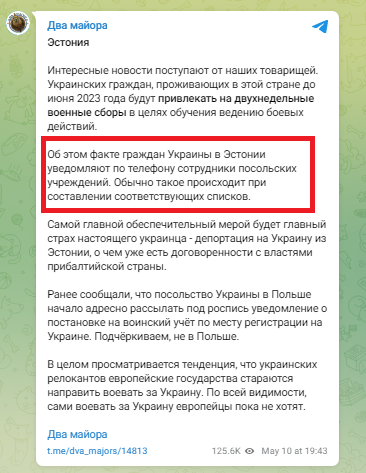 This is a fake. "This information is untrue and is another example of fake news from the aggressor's country," the Embassy of Ukraine in the Republic of Estonia told Ukrinform.
At the same time, in the Russian Federation itself on May 10, Vladimir Putin announced the call-up of Russian reservists for military training, amid the Russian army's significant losses in manpower. According to CNN, the Kremlin has faced problems in generating "trained military manpower," but is afraid of triggering a new wave of mobilization in Russia due to public sentiment.
Earlier, Russian propaganda was spreading fakes about the mass mobilization of women into the ranks of the Armed Forces of Ukraine.
Andriy Olenin, Oleg Kudrin