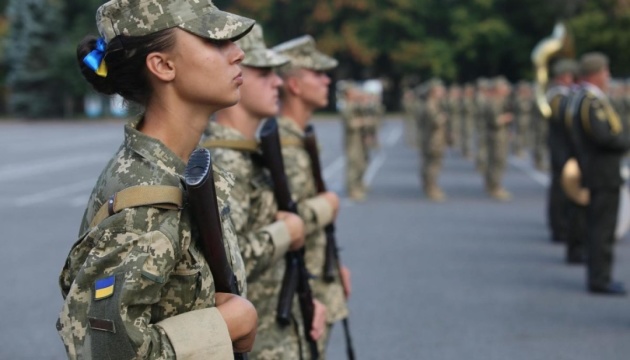 Russian propaganda spreading fake on "mass mobilization of women" in Ukraine
"Mom, I don't want to be a 'moskal'" and traditional mistakes of Russian fake news
The Kremlin media and Russian Telegram channels are spinning false information about the alleged preparation for the mass mobilization of Ukrainian women.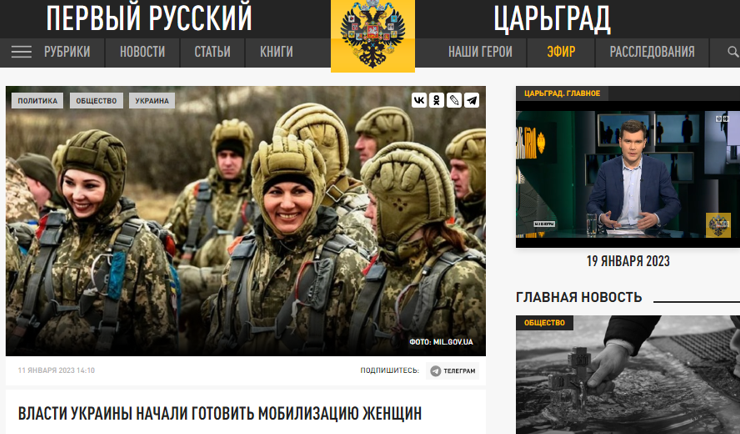 As proof, propagandists cite a photo of a light board with an image of a crying boy. In the upper part of the "social ad" there is the inscription "Mom, I don't want to be a moskal", and in the lower part - "protect your children," and a phone number.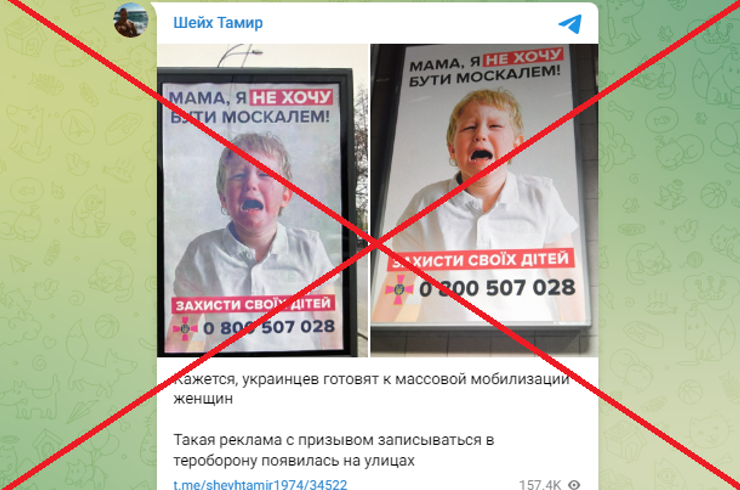 This information is fake, and a citylight with such "social advertising" has never existed.
A photo of a crying boy can easily be found on the Internet. This image has been used in parenting articles by foreign media, including Greek and Bulgarian, since at least 2020.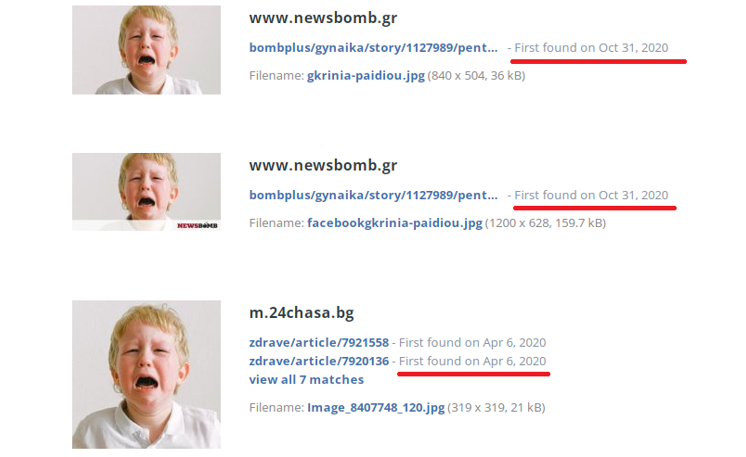 The Russian forgery, yet again, was designed with mistakes, even in short texts scripted in Ukrainian. Unlike Russian, the Ukrainian language has a vocative form, therefore the word "mom" is misspelled.
The phone number indicated in the ad is the hotline for the Command of the Territorial Defense Forces of Ukraine. The emblem of the Armed Forces of Ukraine is depicted next to it. Although TDF is part of the Armed Forces, it has a different emblem - with the black letter "T" on it.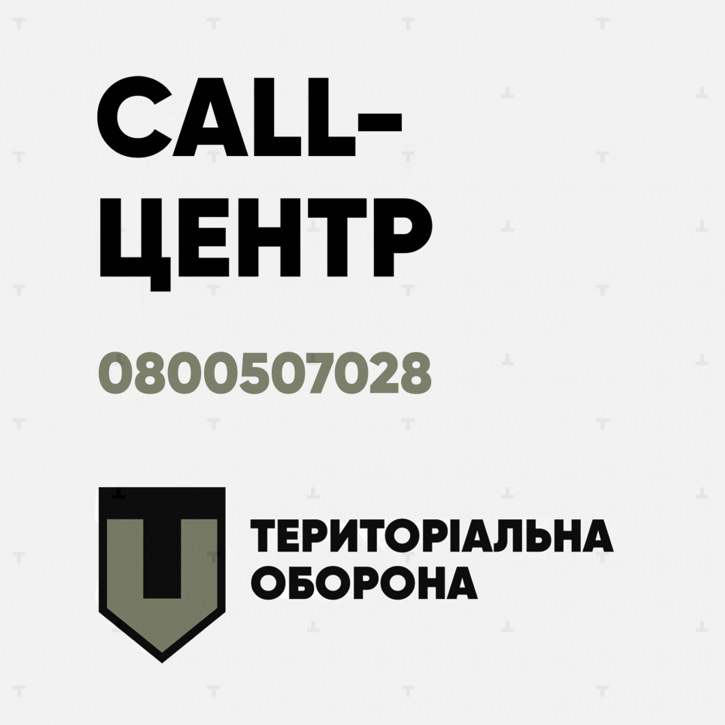 In addition, the phone number "0800507028", which is indicated by propagandists, was relevant until February 23, 2022, but since then, Cabinet Resolution No. 154 has been in effect. According to the document, issues of military service are dealt with by the territorial recruitment and social support centers.
There is no mass mobilization of women in Ukraine.
On January 8, 2023, the Deputy Minister of Defense of Ukraine Hanna Maliar announced that the mandatory mobilization of women should not be expected until 2026.
Andriy Olenin