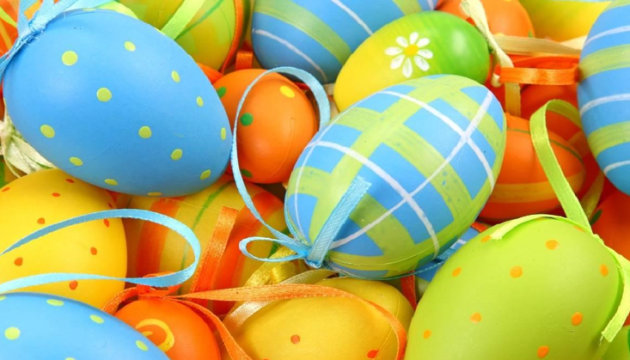 Easter manipulation: Americans paint potatoes instead of eggs
For the Americans – a joke and entertainment, for Russian propaganda – a reason to report the "economic crisis" in the USA
The Kremlin's federal mass media massively inform that the Americans painted potatoes for Easter instead of eggs because of the "economic crisis".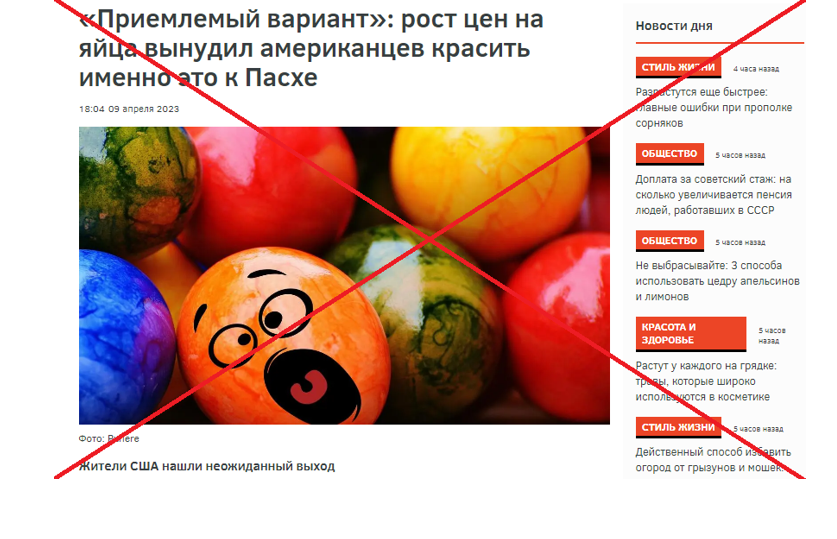 Propagandists cite a Fox News publication as proof.
But this is manipulation. The article has a video showing the poll of New Jersey residents about whether they would decorate potatoes instead of eggs. They all answered "No". Moreover, the first paragraph of the publication reads that the respondents weighed in on the push toward decorating potatoes instead of eggs this Easter and agreed Americans should "stick with eggs."
The idea itself was proposed by the Potatoes USA marketing department. This company specializes in growing and selling potatoes in Denver, Colorado.
According to Axios, this decision of Potatoes USA was sparked by memes that circulated in the American segment of social networks in January 2023.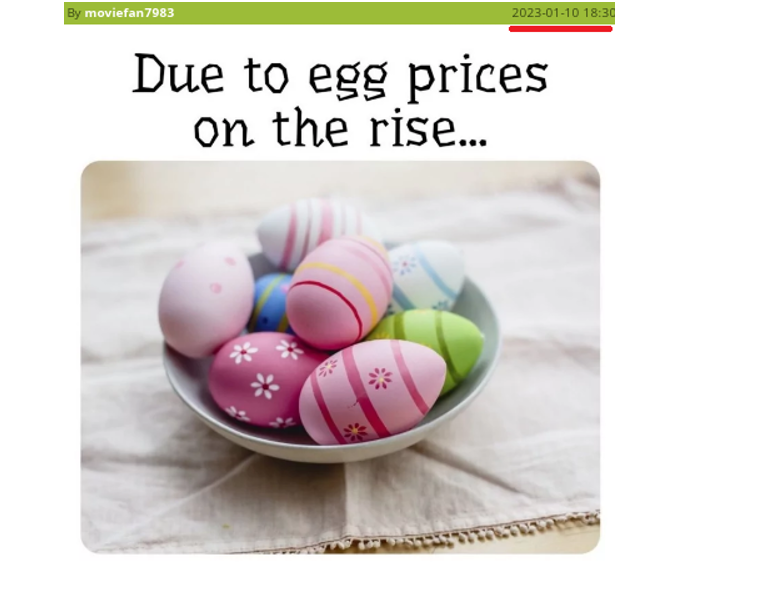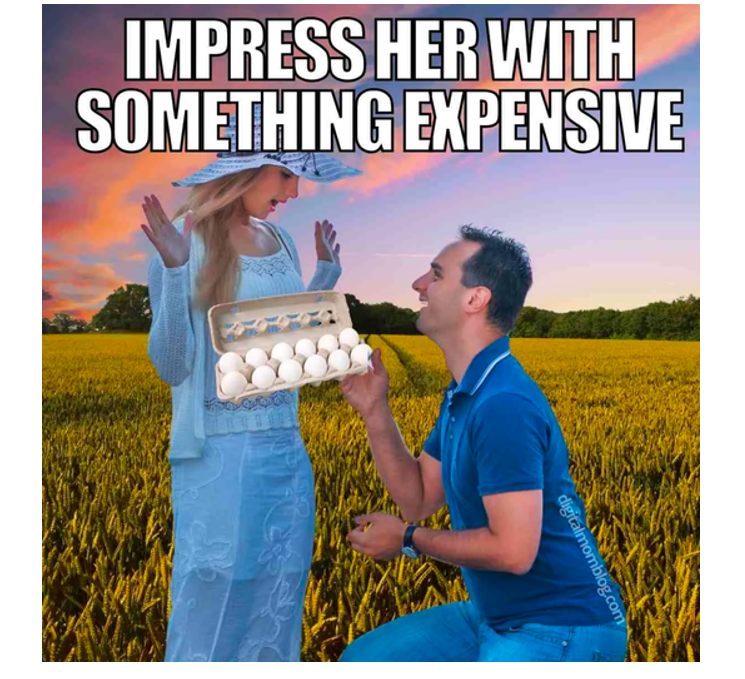 Then, the price of eggs was up 55.4% due to the outbreak of avian flu in the USA and the energy price rise.
However, already in February, the situation changed. Thus, according to data from the U.S. Department of Agriculture, U.S. egg prices plummeted from a high of $5.20 per dozen on Jan. 1, 2023, to $2.30 in late February. However, going into Easter, prices had bounced back toward $3.50 per dozen.
In addition to Potatoes USA, American bloggers were also inspired by memes. In particular, Stacey Garska Rodriguez of The Soccer Mom Blog and Brittany Piper of Simplistically Living wrote posts with tips on how to paint potatoes better.
Some people did support this trend, but not en masse. The hashtag #easterpotatoes, proposed by Potatoes USA, has no more than a hundred posts on Instagram. And judging by the content published under this hashtag, these are mostly memes, jokes about potatoes, and recipes for cooking potatoes.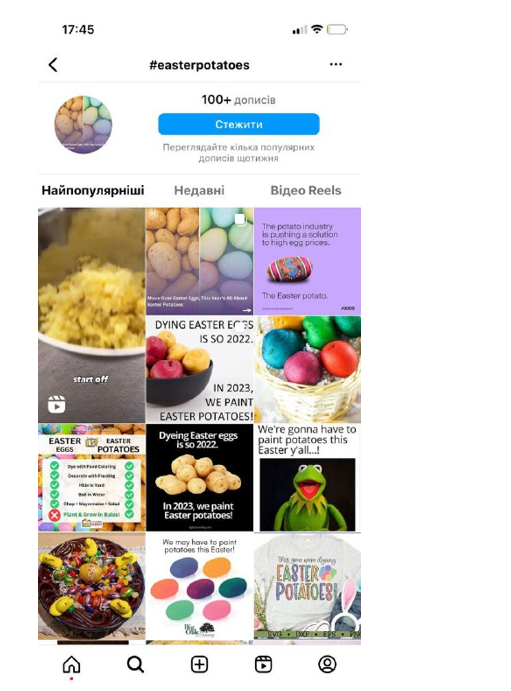 This trend was perceived more as an interesting way to spend time with children. For example, British writer Joel Snape also conducted an experiment with painting potatoes and wrote about it in his blog on The Guardian.
"So am I permanently switching to potatoes? Well, no, obviously, that would be insane. I'd never be able to explain it to my relatives, and neither I nor my son want our artistic creations sprouting before the Easter bunny arrives. If the humble spud has anything to recommend it, it's the novelty factor – for a brief moment in time, my son and I were both absolutely enraptured by the possibilities of this new medium, like impressionists messing about with printmaking or Chris Ofili dabbling in dung," Snape wrote, noting that that he will continue creative experiments with rocks, and then, perhaps, with cabbage.
Marisa Stein, director of marketing at Potatoes USA shared this view.
"As a mom of two kids, I'm constantly looking for new activities. The idea of painting potatoes made me laugh, but honestly, it's really fun… My kids loved experimenting with different designs. It was silly and a great way to spend time with my family," she stressed.
Earlier, Russian propaganda made a fake story about "the arson attack" on UOC-MP church in Mykolaiv region of Ukraine.
Andriy Olenin